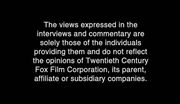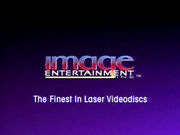 "This Blu-ray Disc has been manufactured...."
Attention screen
"The views expressed..."
"Undo the Deception" Smoking PSA
Love Hina: Complete Series trailer
Case Closed Movie: Countdown to Heaven trailer
VeggieTales: It's a Meaningful Life trailer
Blu-Ray menu (Same as DVD, but the layout is different.)
Image Entertainment logo (1989-1998)
20th Century Fox Home Entertainment logo (November 2010-)
FBI Anti-Piracy Warning screen
Trivia
On this Blu-Ray opening, they have the same previews as 2011 DVD, but they have some different steps and it's has a loading screen. In order to see previews on disc, you have to disable the internet.
Ad blocker interference detected!
Wikia is a free-to-use site that makes money from advertising. We have a modified experience for viewers using ad blockers

Wikia is not accessible if you've made further modifications. Remove the custom ad blocker rule(s) and the page will load as expected.