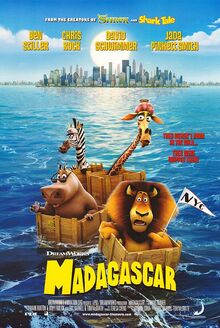 Carmike Cinemas Exit Sign notice
Fandango commercial
Batman Begins Trailer
The Chronicles of Narnia: The Lion, the Witch and the Wardrobe Teaser Trailer
Ice Age 2: The Meltdown Teaser Trailer
The Adventures of Sharkboy and Lavagirl in 3-D Trailer
Charlie and the Chocolate Factory Trailer
The Pefect Man Trailer
Wallace and Gromit: The Curse of the Were-Rabbit Trailer
Carmike Cinemas Policy Trailer - Carmike Across America 2005
DTS logo - Piano Landscape
Dolby Digital logo - "Curious George"
THX logo - Shrek
DreamWorks Animation SKG logo
Opening credits
Start of film
Ad blocker interference detected!
Wikia is a free-to-use site that makes money from advertising. We have a modified experience for viewers using ad blockers

Wikia is not accessible if you've made further modifications. Remove the custom ad blocker rule(s) and the page will load as expected.