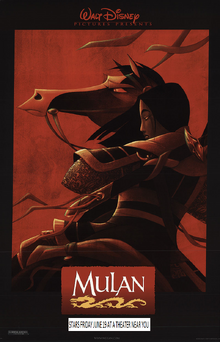 The X-Files: Fight the Future Trailer
Dr Dolittle Trailer
Out of Sight Trailer
Smoke Signals Trailer
Armageddon Trailer
Small Soldiers Trailer
Madeline Trailer
Lethal Weapon 4 Trailer
There's Something About Mary Trailer
The Mask of Zorro Trailer
Saving Private Ryan Trailer
The Parent Trap Trailer
BASEketball Trailer
Ever After: A Cinderella Story Trailer
Air Bud: Golden Receiver Trailer
Blade Trailer
Dead Man on Campus Trailer
Wrongfully Accused Trailer
Rush Hour Trailer
Antz Teaser Trailer
What Dreams May Come Teaser Trailer
The Impostors Teaser Trailer
A Night at the Roxbury Teaser Trailer
Pleasantville Teaser Trailer
The Waterboy Teaser Trailer
The Wizard of Oz 1998 Re-Release Teaser Trailer
I'll Be Home for Christmas Teaser Trailer
Enemy of the State Teaser Trailer
The Rugrats Movie Teaser Trailer
A Bug's Life Teaser Trailer
Star Trek: Insurrection Teaser Trailer
Jack Frost Teaser Trailer
Shakespeare in Love Teaser Trailer
The Prince of Egypt Teaser Trailer
You've Got Mail Teaser Trailer
Stepmom Teaser Trailer
Star Wars Episode I Teaser Trailer
Tarzan Teaser Trailer
Regal Cinemas Policy Trailer (Rollercoaster)
Walt Disney Pictures logo (Mulan variant)
Opening credits
Start of film
Ad blocker interference detected!
Wikia is a free-to-use site that makes money from advertising. We have a modified experience for viewers using ad blockers

Wikia is not accessible if you've made further modifications. Remove the custom ad blocker rule(s) and the page will load as expected.