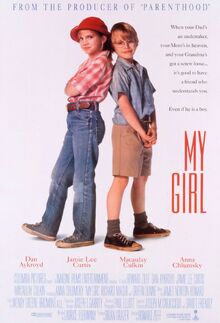 Star Trek VI Trailer
Hook Trailer
The Last Boy Scout Trailer
Radio Flyer Trailer
Bugsy Trailer
The Great Mouse Detective 1992 Re-Release Trailer
Wayne's World Trailer
Father of the Bride Trailer
JFK Trailer
Newsies Teaser Trailer
The Prince of Tides Trailer
Pinocchio 1992 Re-Release Teaser Trailer
Batman Returns Teaser Trailer
Basic Instinct Teaser Trailer
A League of Their Own Teaser Trailer
Regal Cinemas Policy Trailer (Rollercoaster)
Columbia Pictures logo
Opening credits
Start of film
Ad blocker interference detected!
Wikia is a free-to-use site that makes money from advertising. We have a modified experience for viewers using ad blockers

Wikia is not accessible if you've made further modifications. Remove the custom ad blocker rule(s) and the page will load as expected.