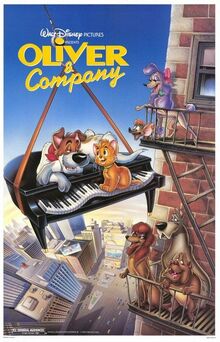 The Land Before Time Theatrical Trailer
Scrooged Trailer
The Naked Gun Trailer
Twins Trailer
Rain Man Trailer
Gone With the Wind 1989 Re-Release Trailer
Bill and Ted's Excellent Adventure Trailer
Troop Beverly Hills Trailer
The Dream Team Teaser Trailer
Dead Poet's Society Teaser Trailer
Star Trek V Teaser Trailer
Indiana Jones and the Last Crusade Theatrical Teaser Trailer
Batman Theatrical Teaser Trailer
Honey, I Shrunk the Kids Trailer
Ghostbusters II Trailer
The Little Mermaid Teaser Trailer
Cinemark Policy Trailer (1988)
Walt Disney Pictures (1985-1990) logo
Opening credits (Once Upon a Time in New York City)
Start of film
Ad blocker interference detected!
Wikia is a free-to-use site that makes money from advertising. We have a modified experience for viewers using ad blockers

Wikia is not accessible if you've made further modifications. Remove the custom ad blocker rule(s) and the page will load as expected.