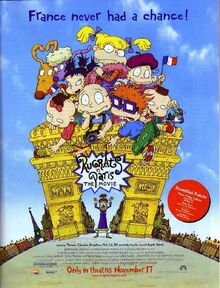 The Grinch Trailer
Bounce Trailer
102 Dalmatians Trailer
Crouching Tiger Hidden Dragon Trailer
Dungeons and Dragons Trailer
Dude Where's My Car Trailer
The Emperor's New Groove Trailer
What Women Want Trailer
Dracula 2000 Trailer
Miss Congeniality Trailer
The Family Man Trailer
The Wedding Planner Trailer
Recess: School's Out Trailer
Monkeybone Teaser Trailer
See Spot Run Teaser Trailer
Momento Teaser Trailer
Spy Kids Teaser Trailer
Pokemon 3: The Movie Teaser Trailer
Josie and the Pussycats Teaser Trailer
Freddy Got Fingered Teaser Trailer
Shrek Teaser Trailer
Pearl Harbor Teaser Trailer
Atlantis: The Lost Empire Teaser Trailer
AI: Artificial Intelligence Teaser Trailer
Cats and Dogs Teaser Trailer
Planet of the Apes Teaser Trailer
Monsters Inc Teaser Trailer
Harry Potter and the Sorcerer's Stone Teaser Trailer
Crocodile Dundee in Los Angelas Teaser Trailer
Rat Race Teaser Trailer
Jimmy Neutron: Boy Genius Teaser Trailer
Regal Cinemas Policy Trailer (Rollercoaster)
SpongeBob "Shainghaied" short
Paramount Pictures logo
Nickelodeon Movies logo (Rugrats in Paris The Movie variant)
Opening credits
Start of film
Ad blocker interference detected!
Wikia is a free-to-use site that makes money from advertising. We have a modified experience for viewers using ad blockers

Wikia is not accessible if you've made further modifications. Remove the custom ad blocker rule(s) and the page will load as expected.