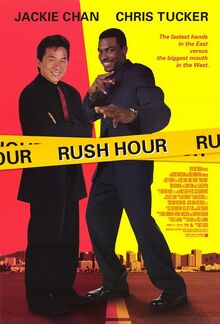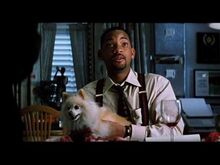 One True Thing Trailer
Urban Legend Trailer
Ronin Trailer
Clay Pigeons Trailer
Antz Trailer
A Night at the Roxbury Trailer
What Dreams May Come Trailer
Holy Man Trailer
Beloved Trailer
Bride of Chucky Trailer
Pleasantville Trailer
The Waterboy Trailer
The Wizard of Oz 1998 Re-Release Trailer
I'll Be Home for Christmas Trailer
Meet Joe Black Trailer
I Still Know What You Did Last Summer Trailer
Waking Ned Trailer
Enemy of the State Trailer
The Rugrats Movie Trailer
A Bug's Life Trailer
Babe: Pig in the City Trailer
Home Fries Trailer
Ringmaster Trailer
Shakespeare in Love Trailer
Jack Frost Trailer
Star Trek: Insurrection Trailer
The Prince of Egypt Trailer
You've Got Mail Trailer
Patch Adams Teaser Trailer
Mighty Joe Young Teaser Trailer
Stepmom Teaser Trailer
My Favorite Martian Teaser Trailer
Office Space Teaser Trailer
Doug's First Movie Teaser Trailer
Star Wars Episode I Teaser Trailer
Tarzan Teaser Trailer
South Park: Bigger Longer and Uncut Teaser Trailer
The King and I (1999) Teaser Trailer
The Matrix Teaser Trailer
Wild Wild West Teaser Trailer
The Iron Giant Teaser Trailer
Austin Powers: The Spy Who Shagged Me Teaser Trailer
Regal Cinemas Policy Trailer (Rollercoaster)
New Line Cinema logo
Opening credits
Start of film
Ad blocker interference detected!
Wikia is a free-to-use site that makes money from advertising. We have a modified experience for viewers using ad blockers

Wikia is not accessible if you've made further modifications. Remove the custom ad blocker rule(s) and the page will load as expected.