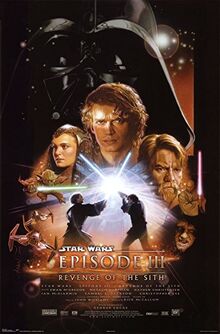 Madagascar Trailer
The Longest Yard Trailer
Mr and Mrs Smith Trailer
Batman Begins Trailer
The Adventures of SharkBoy and LavaGirl in 3D Trailer
The Honeymooners Trailer
Herbie: Fully Loaded Trailer
March of the Penguins Trailer
Bewitched Trailer
War of the Worlds Trailer
Fantastic Four Trailer
Charlie and the Chocolate Factory Trailer
Bad News Bears Trailer
Ice Age: The Meltdown Teaser Trailer
X-Men: The Last Stand Teaser Trailer
Regal Entertainment "Feature Presentation" bumper
20th Century Fox logo
Lucasfilm logo
Opening credits
Start of film
Ad blocker interference detected!
Wikia is a free-to-use site that makes money from advertising. We have a modified experience for viewers using ad blockers

Wikia is not accessible if you've made further modifications. Remove the custom ad blocker rule(s) and the page will load as expected.