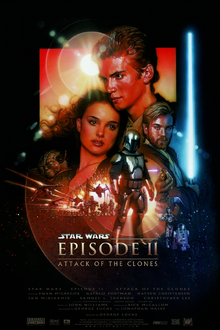 Undercover Brother Trailer
Divine Secrets of the YaYa Sisterhood Trailer
The Bourne Identity Trailer
Scooby Doo Trailer
Minority Report Trailer
Lilo and Stitch Trailer
Hey Arnold The Movie Trailer
Mr Deeds Trailer
Like Mike Trailer
The PowerPuff Girls Movie Trailer
Men in Black II Trailer
Stuart Little 2 Trailer
Austin Powers in Goldmember Trailer
Drumline Teaser Trailer
Daredevil Teaser Trailer
X2 Teaser Trailer
Regal Cinemas Policy Trailer (Rollercoaster)
20th Century Fox logo
Lucasfilm logo
Opening credits
Start of film
Ad blocker interference detected!
Wikia is a free-to-use site that makes money from advertising. We have a modified experience for viewers using ad blockers

Wikia is not accessible if you've made further modifications. Remove the custom ad blocker rule(s) and the page will load as expected.