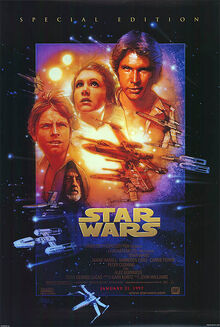 Meet Wally Sparks Trailer
Dante's Peak Trailer
The Beautician and the Beast Trailer
That Darn Cat Trailer
Vegas Vacation Trailer
The Empire Strikes Back: Special Edition Trailer
Booty Call Trailer
Jungle 2 Jungle Trailer
Liar Liar Trailer
Selena Trailer
The 6th Man Trailer
Cats Don't Dance Trailer
The Devil's Own Trailer
Turbo: A Power Rangers Movie Trailer
Double Team Trailer
Chasing Amy Trailer
The Saint Trailer
Anaconda Trailer
Romy and Michelle's High School Reunion Trailer
Volcano Trailer
Austin Powers: International Man of Mystery Teaser Trailer
The Fifth Element Teaser Trailer
The Lost World: Jurassic Park Teaser Trailer
Buddy Teaser Trailer
Batman and Robin Teaser Trailer
Hercules Teaser Trailer
Men in Black Teaser Trailer
Wild America Teaser Trailer
George of the Jungle Teaser Trailer
Good Burger Teaser Trailer
Titanic Teaser Trailer
Anastasia Teaser Trailer
Regal Cinemas Policy (Rollercoaster)
20th Century Fox logo (1994-2009)
Lucasfilm logo
Opening credits
Start of film
Ad blocker interference detected!
Wikia is a free-to-use site that makes money from advertising. We have a modified experience for viewers using ad blockers

Wikia is not accessible if you've made further modifications. Remove the custom ad blocker rule(s) and the page will load as expected.