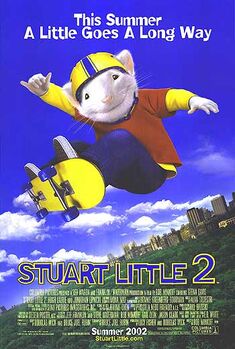 Carmike Cinemas Exit Sign notice
Moviefone.com commercial - Johnny Bravo's Date
Austin Powers in Goldmember Trailer
Tuck Everlasting Trailer
Jonah: A Veggietales Movie Trailer
Spy Kids 2: The Island of Lost Dreams Trailer
Pokemon 4 Ever Trailer
Treasure Planet Teaser Trailer
The Wild Thornberrys Movie Teaser Trailer
Catch Me If You Can Teaser Trailer
The Master of Disguise Trailer
Eight Crazy Nights Teaser Trailer
Carmike Cinemas Policy Trailer - Carmike Across America 2002
M&M's commercial - Pinata
DTS logo - Piano Landscape
THX logo - Broadway 2000
"The ChubbChubbs" short cartoon
Columbia Pictures logo (Stuart Little 2 variant)
Opening credits
Start of film
Ad blocker interference detected!
Wikia is a free-to-use site that makes money from advertising. We have a modified experience for viewers using ad blockers

Wikia is not accessible if you've made further modifications. Remove the custom ad blocker rule(s) and the page will load as expected.