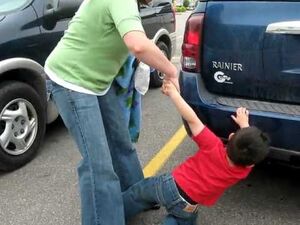 1. Blue FBI Warnings
2. 1992 Walt Disney Home Video Logo
3. Coming Soon To Theaters 2000
4. 102 Dalmatians Preview
5. The Emperor's New Groove Preview
6. Coming Soon To Own On Video and DVD 2000
7. The Tigger Movie Preview
8. Toy Story 2 Preview
9. Coming Soon On Video and DVD 2000
10. The Little Mermaid II:Return To The Sea Preview
11. Dinosaur Preview
12. Now Available To Own On Video and DVD 2000
13. Air Bud World Pup Preview
14. Lady And The Tramp II:Scamp's Adventure Preview
15. Coming Soon To Own On Video 2000
16. An Excitemely Goofy Movie Preview
17. Now Available To Own On Video 2000
18. Discover Spot Preview
19. Madeline: Lost in Paris Preview
20. More Excitement from Disney 2000
21. Disney's Animated Storybook Tarzan Preview
22. Disney's Tarzan Activity Center Preview
23. Walt Disney World "Catch It"
24. Disney.com Promo
25. "On the Disney Channel"
26. Out of the box Commercial
27. Join Us After The Feature....
28. Feature Presentation 2000
29. Blue Format Screen
30. 1997 THX Logo
Ad blocker interference detected!
Wikia is a free-to-use site that makes money from advertising. We have a modified experience for viewers using ad blockers

Wikia is not accessible if you've made further modifications. Remove the custom ad blocker rule(s) and the page will load as expected.