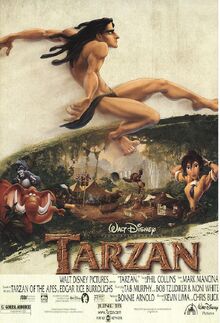 The General's Daughter Trailer
An Ideal Husband Trailer
Big Daddy Trailer
Wild Wild West Trailer
Summer of Sam Trailer
American Pie Trailer
Eyes Wide Shut Trailer
Muppets from Space Trailer
Lake Placid Trailer
The Wood Trailer
The Haunting Trailer
Drop Dead Gorgeous Trailer
Inspector Gadget Trailer
Deep Blue Sea Trailer
The Blair Witch Project Trailer
Runaway Bride Trailer
Dick Trailer
The Sixth Sense Trailer
Mystery Men Trailer
The Iron Giant Trailer
The Thomas Crown Affair Trailer
Bowfinger Trailer
Brokedown Palace Trailer
Detroit Rock City Trailer
Mickey Blue Eyes Trailer
Dudley Do Right Trailer
Amercan Beauty Trailer
Blue Streak Trailer
Breakfast of Champions Trailer
For the Love of the Game Trailer
The Adventures of Elmo in Grouchland Teaser Trailer
Drive Me Crazy Teaser Trailer
Fight Club Teaser Trailer
The Music of My Heart Teaser Trailer
Princess Mononoke Teaser Trailer
Being John Malkovich Teaser Trailer
Pokemon: The First Movie Teaser Trailer
Dogma Teaser Trailer
The World is Not Enough Teaser Trailer
Felicia's Journey Teaser Traler
End of Days Teaser Trailer
Topsy Turvy Teaser Trailer
Bicentennial Man Teaser Trailer
Stuart Little Teaser Trailer
Anna and the King Teaser Trailer
Galaxy Quest Teaser Trailer
Mansfield Park Teaser Trailer
Snow Day Teaser Trailer
The Road to El Dorado/Chicken Run Teaser Trailer
Titan AE Teaser Trailer
Toy Story 2 Teaser Trailer
Fantasia 2000 Teaser Trailer
Regal Cinemas Policy Trailer (Rollercoaster)
Walt Disney Pictures logo (Tarzan variant)
Opening credits
Opening montage ("Two Worlds" by Phil Collins with Tarzan's Family, Kerchak and Kala's Family)
Start of film
Ad blocker interference detected!
Wikia is a free-to-use site that makes money from advertising. We have a modified experience for viewers using ad blockers

Wikia is not accessible if you've made further modifications. Remove the custom ad blocker rule(s) and the page will load as expected.