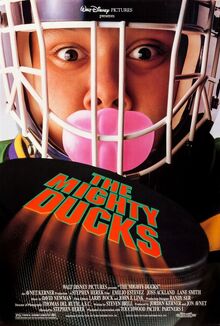 Glengarrry Glen Ross Trailer
Hero Trailer
Mr Baseball Trailer
Of Mice and Men Trailer
A River Runs Through It Trailer
Under Siege Trailer
Candyman Trailer
Dr Giggles Trailer
Reservoir Dogs Trailer
Bram Stoker's Dracula Trailer
Malcolm X Trailer
Home Alone 2: Lost in New York Trailer
The Bodyguard Trailer
Aladdin Trailer
The Distinguished Gentleman Trailer
A Few Good Men Trailer
Forever Young Trailer
The Muppet Christmas Carol Trailer
Passion Fish Trailer
Toys Trailer
Scent of a Woman Trailer
Aspen Extreme Trailer
Groundhog Day Teaser Trailer
Army of Darkness Teaser Trailer
A Far Off Place Teaser Trailer
Teenage Mutant Ninja Turtles III Teaser Trailer
The Adventures of Huck Finn Teaser Trailer
The Sandlot Teaser Trailer
Hot Shots! Part Deux Teaser Trailer
Jurassic Park Teaser Trailer
Last Action Hero Teaser Trailer
Snow White and the Seven Dwarfs 1993 Re-Release Teaser Trailer
The Nightmare Before Christmas Teaser Trailer
Regal Cinemas Policy Trailer (Rollercoaster)
Walt Disney Pictures logo
Opening credits
Start of film
Ad blocker interference detected!
Wikia is a free-to-use site that makes money from advertising. We have a modified experience for viewers using ad blockers

Wikia is not accessible if you've made further modifications. Remove the custom ad blocker rule(s) and the page will load as expected.