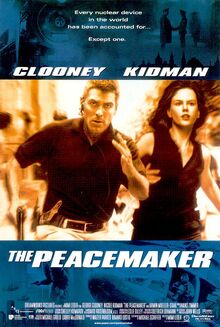 Soul Food Trailer
Kiss the Girls Trailer
RocketMan Trailer
Boogie Nights Trailer
I Know What you Did Last Summer Trailer
The Devil's Advocate Trailer
Gattaca Trailer
FairyTale: A True Story Trailer
Starship Troopers Trailer
Bean Trailer
The Little Mermaid 1997 Re-Release Trailer
Anastasia Trailer
The Rainmaker Trailer
Alien: Resurrection Trailer
Flubber Trailer
Good Will Hunting Trailer
Scream 2 Trailer
Home Alone 3 Trailer
Amistad Trailer
Titanic Trailer
Mouse Hunt Trailer
Tomorrow Never Dies Trailer
As Good As It Gets Trailer
Jackie Brown Trailer
The Postman Trailer
Mr Magoo Trailer
Deconstructing Harry Trailer
The Wedding Singer Teaser Trailer
Spice World Teaser Trailer
Mulan Teaser Trailer
The Rugrats Movie Teaser Trailer
Deep Impact Teaser Trailer
Saving Private Ryan Teaser Trailer
Regal Cinemas Policy Trailer (Rollercoaster)
DreamWorks logo
Opening credits
Start of film
Ad blocker interference detected!
Wikia is a free-to-use site that makes money from advertising. We have a modified experience for viewers using ad blockers

Wikia is not accessible if you've made further modifications. Remove the custom ad blocker rule(s) and the page will load as expected.