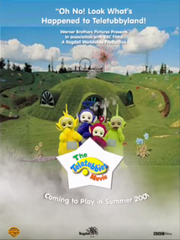 Moviefone.com Commercial
Jimmy Neutron: Boy Genius Trailer
Harry Potter And The Sorcerer's Stone Trailer
Cats And Dogs Trailer
Osmoses Jones Trailer
Max Keeble's Big Move Trailer
The Princess Diaries Trailer
Monsters, Inc. Trailer
Return To Never Land Teaser Trailer
Carmike Cinemas Policy Trailer - Carmike Across America
M&M's Commercial - Miss Green
Warner Bros. Pictures logo
BBC Films logo
Ragdoll logo
Ad blocker interference detected!
Wikia is a free-to-use site that makes money from advertising. We have a modified experience for viewers using ad blockers

Wikia is not accessible if you've made further modifications. Remove the custom ad blocker rule(s) and the page will load as expected.