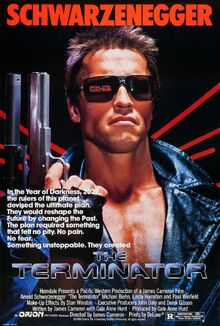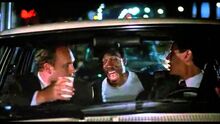 AMC "Previews" bumper
A Nightmare on Elm Street Trailer
Silent Night, Deadly Night Trailer
Beverly Hills Cop Trailer
2010 Trailer
1984 Trailer
Dune Trailer
Pinocchio 1984 Re-Release Trailer
Fandango Trailer
The Breakfast Club Teaser Trailer
Mask Trailer
Friday the 13th: Part V: A New Beginning Teaser Trailer
Desperately Seeking Susan Teaser Trailer
The Goonies Teaser Trailer
Back to the Future Teaser Trailer
Rambo: First Blood Part II Teaser Trailer
AMC "Silence is Golden"
AMC "Feature Presentation" bumper
Orion Pictures logo
Opening credits
Start of film
Ad blocker interference detected!
Wikia is a free-to-use site that makes money from advertising. We have a modified experience for viewers using ad blockers

Wikia is not accessible if you've made further modifications. Remove the custom ad blocker rule(s) and the page will load as expected.