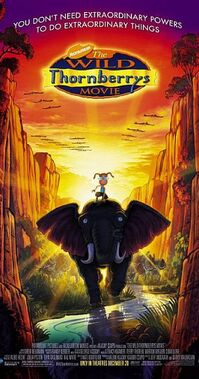 Carmike Cinemas Exit Sign notice
Moviefone.com commercial
Gangs of New York Trailer
Catch Me If You Can Trailer
Pinocchio (Live-Action) Trailer
The Lion King 2002 Re-Release Trailer
Pokemon Heroes Teaser Trailer
Agent Cody Banks Trailer
Daredevil Teaser Trailer
Chicago Trailer
Holes Teaser Trailer
Piglet's Big Movie Teaser Trailer
The Jungle Book 2 Trailer
Charlie's Angels Full Thorttle Teaser Trailer
The Lizzie McGuire Movie Teaser Trailer
The Haunted Mansion Teaser Trailer
Finding Nemo Teaser Trailer
The Cat in the Hat Teaser Trailer
Kangaroo Jack Trailer
How to Lose a Guy in 10 Days Trailer
Lara Croft: Cradle of Life Teaser Trailer
School of Rock Teaser Trailer
Rugrats Go Wild Teaser Trailer
Carmike Cinemas Policy Trailer - Carmike Across America 2002
M&M's commercial - Santa
Dolby Digital logo - Train
DTS logo - "Piano Landscape"
Paramount Pictures logo (90th Anniversary variant)
Nickelodeon Movies logo (The Wild Thornberrys Movie variant)
Opening credits
Start of film 
Ad blocker interference detected!
Wikia is a free-to-use site that makes money from advertising. We have a modified experience for viewers using ad blockers

Wikia is not accessible if you've made further modifications. Remove the custom ad blocker rule(s) and the page will load as expected.