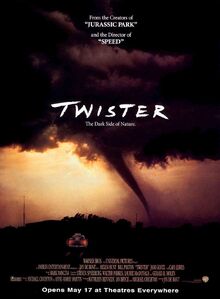 Flipper Trailer
Mission Impossible Trailer
Spy Hard Trailer
Dragonheart Trailer
Eddie Trailer
The Phantom Trailer
The Rock Trailer
The Cable Guy Trailer
Eraser Trailer
The Hunchback of Notre Dame Trailer
Striptease Trailer
Independence Day Theatrical Trailer
Phenomenon Trailer
Harriet the Spy Trailer
Willy Wonka and the Chocolate Factory 1996 Re-Release Trailer
Fled Trailer
The Frighteners Trailer
Kazaam Trailer
Multiplicity Trailer
Kingpin Trailer
Joe's Apartment Trailer
The Adventures of Pinocchio Trailer
Matilda Trailer
Escape From LA Trailer
Jack Trailer
House Arrest Trailer
Alaska Trailer
The Island of Dr Moreau Teaser Trailer
A Very Brady Sequel Teaser Trailer
First Kid Teaser Trailer
Fly Away Home Teaser Trailer
The First Wives Club Teaser Trailer
D3: The Mighty Ducks Teaser Trailer
Space Jam Teaser Trailer
The Mirror Has Two Faces Teaser Trailer
Jingle All the Way Teaser Trailer
Star Trek: First Contact Teaser Trailer
101 Dalmatians Teaser Trailer
Sling Blade Teaser Trailer
Daylight Teaser Trailer
Jerry Maguire Teaser Trailer
Mars Attacks Teaser Trailer
Scream Teaser Trailer
One Fine Day Teaser Trailer
Beavis and Butt-Head Do America Teaser Trailer
My Fellow Americans Teaser Trailer
The Lost World: Jurassic Park Teaser Trailer
Batman and Robin Teaser Trailer
Regal Cinemas Policy Trailer (Rollercoaster)
Warner Bros logo (1991-1998 Twister variant)
Opening credits
Start of film
Ad blocker interference detected!
Wikia is a free-to-use site that makes money from advertising. We have a modified experience for viewers using ad blockers

Wikia is not accessible if you've made further modifications. Remove the custom ad blocker rule(s) and the page will load as expected.