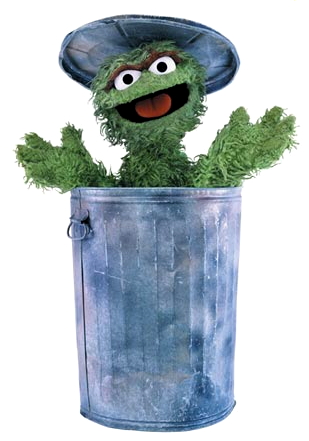 Oscar the Grouch is the main antagonist from Sesame Street.
He goes under the titles Oscar el Grunon (Spanish), Oskar der Griesgram (German), Oscar le Grincheux (French), Mar Ashpach (Hebrew), オスカー (Japanese) and Oscar de Nurks (Dutch).
Counterparts
Parodies
Gallery
Ad blocker interference detected!
Wikia is a free-to-use site that makes money from advertising. We have a modified experience for viewers using ad blockers

Wikia is not accessible if you've made further modifications. Remove the custom ad blocker rule(s) and the page will load as expected.