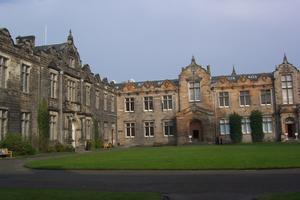 ---
Entre as 3 Alas da universidade, a Norte, Leste e Oeste, existe o grande gramadão interno. É o local preferido dos alunos para ficar entre uma aula e a outra, onde ficam sentados batendo um bom papo. Alguns fazem pic-nic, algumas universitárias deitam na grama para pegar um bronzeado.
Página Inicial | Estrutura

Ad blocker interference detected!
Wikia is a free-to-use site that makes money from advertising. We have a modified experience for viewers using ad blockers

Wikia is not accessible if you've made further modifications. Remove the custom ad blocker rule(s) and the page will load as expected.