The heart of every school is that of the people who care about it. Directors, secretaries, teachers, aids, librarians, janitors; each and every one of them take care of what is most important, the students. Without them, the school would be nothing but a building full of kids who wouldn't know what to do. But through guidance, a strong hand, and looking out for their best interest, the faculty can do wonders.
Directors
Principal Aubtraum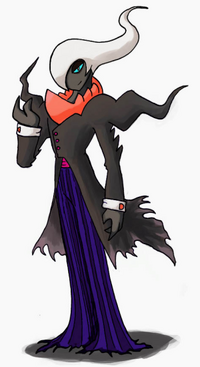 The headmaster of the PCA is the honorable Darius Aubtraum. A mysterious but dedicated 'mon who has assumed power after former Headmaster Felinduce mysteriously disappeared. Upon assuming control of the school Aubtraum reinstated several rules that had initially caused quite a stir among many students though things have seemingly settled down.
Headmaster Aubtraum co-created by EbonyLeopard, Kompy and Melfice
Vice Principal Perjan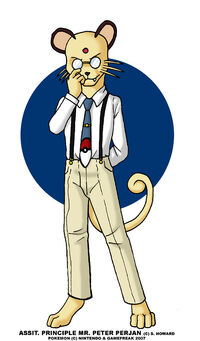 The Male Vice Principal of the PCA is Peter Perjan. Mr. Perjan has been given the "loving" title of "The Shadow Principal" due to his mysterious ability to randomly appear out of seemingly nowhere, and always in the most inopportune times. Mr. Perjan deals primarily with the male students of the school though that doesn't limit his interaction with the female students if they get out of hand.
VicePrincipal Perjan created by EbonyLeopard aka TamarPanther
Vice Principal Delalune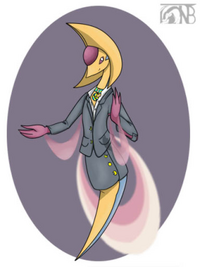 The female Vice Principal is Nikkal Delalune. Ms. Delalune assumed the position of the female vice-principal after Ms. Meow left along with Felindeuce. Deciding she needed to become more hands on in order to ensure the safety of the children she's done her best to stay strong for the students.
Vice Principal Delalune created by Kompy
Functional Faculty
The PCA of course doesn't just hold teachers, janitors, and those that oversee them. The school keeps several professionals on the premisis in order to tend to the needs of students. Though on retainer for the school, they follow the standards set by the government regulations first, and school policies second.
Counselor
Ekewaka is the creation of Rikmach
Dr. Bones is created by Rancid
Ms. Lopiara is created by Aelius
Staff
The PCA is blessed with a multitude of different individuals who's sole purpose is to teach children. They all come from different walks of life, but they all have the goal to instil knowledge into the bright, and not so bright, minds of today's youth. Whether they like it or not.
---
Ad blocker interference detected!
Wikia is a free-to-use site that makes money from advertising. We have a modified experience for viewers using ad blockers

Wikia is not accessible if you've made further modifications. Remove the custom ad blocker rule(s) and the page will load as expected.