Ad blocker interference detected!
Wikia is a free-to-use site that makes money from advertising. We have a modified experience for viewers using ad blockers

Wikia is not accessible if you've made further modifications. Remove the custom ad blocker rule(s) and the page will load as expected.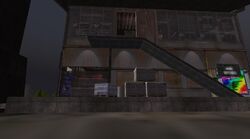 !!Ashton Industries!! Urban prefabs grunge graffiti
Description: train clubs club shop shops homes house skybox sci-fi brick metal rust trash trashed modern corporate clean prefab building buildings clothes jeans furniture dynamic chair post nuclear war roleplay structures trajik
Traffic: 183
Area: 4,096 m2
Location: Bloodline 152, 217, 22 (Mature)
Description: Neko Gear Neko Boots Cat ears cat tails panda rape jewelry trash industrial grunge garbage
Traffic: 56
Area: 448 m2
Location: Fuzzy 149, 65, 36 (Mature)
Description: TIM VIDEO AND DVD STORE, TEMPORAL GADGETS, ESCORT HUD SURFS 2.0 ADVERTISING, SHOPPING GADGET TV XXX SEX MEDIA RELAY SPY MOVIES
Traffic: 1084
Area: 7,616 m2
Location: Semoshi 160, 208, 0 (Mature)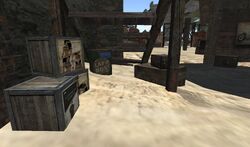 [BS] BlindSpot , Wasted CyberPunk Steampunk Gears
Description: CyberPunk, Post Apocalypse, Grunge, SteamPunk, Industrial, Rusty, Vehicle, Robot, Gear, Raver, Neko, Helmet, Urban, Asian
Traffic: 68
Area: 1,536 m2
Location: The Junkyard 157, 172, 73 (mature)
[Wasted]- Clothing, armor, acccesories and jewelry
Description: Wasted, Grunge, Dystopia, Apocalyptic, Fallout, Urban, Horror, Emo, Goth, Dead, Zombeh, Halloween Party, Boots, Arm Bracers, Leg Bracer, Spikes, Silks, swimsuits, catsuits, alter bed jewelry, ninja outfits, camo, cot, shinigami zombeh.com
Traffic: 246
Area: 2,464 m2
Location: Growl 276, 134, 22 (Mature)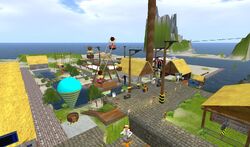 Acceuil du"Parc Francophone d'Attractions Gratuites"Les GAULOIS
Description: terrains a vendre , commerces , attractions gratuites, france , francais, french theme park, amusement, camp chair "menhirs" en Gaule, Zingo et Jeux, Zingo and Games
Traffic: 6,391
Area: 58,560 m2
Location: Lutece 181, 126, 26 (PG)
Dystofiopia + MLCN Main Stores
Description: Get yourself styled out! comics movies clothing curse shyguy snifit dystopia grunge industrial radioactive post-apocalyptic nuclear fallout batman punisher spiderman venom zombie vests halloween avatars goth cyber punk watchmen horror scifi bmovie retro
Traffic: 337
Area: 1,024 m2
Location: Boreal 145, 48, 423 (PG)

MARITIMA SHIPYARD Custom Construction & Building +DOCK 23+
Description: shipyard building construction hq freebies help builder industrial neko urban grunge punk, shoulder kitten, explorer, shop, urbex, filmstudio, photo location, furry welcome
Traffic: 75
Area: 2,048 m2
Location: Delchdork 46, 4, 21 (Mature)

PARADISIS Mainstore / LYNECE / ANTICUTE
Description: Neko Grunge Cyber Urban Clothing Casual Revealing Furniture Menu Driven Skin Lucky chair Freebies Steampunk Cyberpunk Gothic Jewels Man Woman Boots Shoes halloween Christmas Men Women Emo Clubwear
Traffic: 3,513
Area: 65,536 m2
Location: PARADISIS Creations 110, 90, 252 (Mature)
Description: Häuser, Houses, Möbel, Furniture, Linden Dollar, L$, telelinden, house, cubic house, commercial buildings, fashion store, prefab, prefabs, loft, lofts
Traffic: 1
Area: 192 m2
Location: Beaulieu 85, 14, 61 (Mature)

Patrox Industries Battle Stadium
Description: DAAB WEAPONS SWORDS DCS2 BATTLE STADIUM DOUBLE BLADE AXE HAMMER
Traffic: 0
Area: 512 m2
Location: Durumagi 228, 168, 110 (Mature)
Description: Male, Mens, Menswear, Alternative, Urban, Grunge, Industrial, Design, Music, Electronic, Party, People, Clothing, Accesories, Outfit, Hats, Piercings, Jackets, T-Shirts, Shirts, TankTops, Outgits, Free, Sales, Lucky Chair
Traffic: 428
Area: 32,656 m2
Location: Max Karibik 193, 60, 252 (Mature)

Pushbutton Industries (Sprawl) Mainstore
Description: sprawl casual hair hat clothing fashion tattoo furniture grunge apocalypse indie alternative rock accessories jewelry books records lego scrabble choker cuff boots shoes builds punk girly tomboy cheap freebies post apocolyptic neko
Traffic: 3,416
Area: 4,320 m2
Location: Bricolage 130, 67, 22 (Mature)
Description: scripted objects particle wings fog sparkles halo angel color change scripts slippers glasses (SLUR LLC)
Traffic: 6
Area: 1,280 m2
Location: Luminous Island 54, 32, 26 (Mature)
Description: Dark Goth Punk Metal Industrial Swamp Rock Band "things outside the skin" (T.O.T.S.)(TOTS) Crazy Clown Live Music & Video Shop
Traffic: 2
Area: 512 m2
Location: Krasnoyarsk 248, 122, 72 (Mature)
Description: TEXTURES, tapestry, wallpaper, images, pictures, high quality, Tatami Mats, art, paintings, japanese art, industrial textures, banner textures, antique furniture textures, lens flare texures, sci-fi textures, space textures, floral textur
Traffic: 78
Area: 4,096 m2
Location: Zafiros 18, 226, 22 (PG)
Description: SLX Terminal, vendorspace for rent, mittelalter, medieval, gothic, club, dance goth, EBM, Industrial, Darkwave, metal, rock, english, dutch, deutsch, german, party, store, shop, female, , neko, eyes, Tattoos, security bot
Traffic: 32
Area: 4,096 m2
Location: Dauntless 65, 28, 22 (Mature)

UIC - Urban Industry Creations
Description: High Quaility Buildings. Industrial Style, Relastic Look. UIC Buildings are used in roleplay areas, combat zones, neko / punk / underground and gothic themed sims. High Quality and Low Prims.
Traffic: 439
Area: 65,536 m2
Location: Hidden Sanctuary 170, 156, 401 (Mature)

Victorian Medieval Gothic Castle Shops Steam Punk Shop Rentals
Description: Steampunk Victorian Gothic Castle Shops for Rent. Prefab Castles, Steam Punk, Gorean, Industrial, Steampunk, Tesla, Grunge, Science, Steam Engine, Aparatus, Devices
Traffic: 88
Area: 1,920 m2
Location: Wickford Village 52, 127, 306 (Mature)
Description: Rentable shops & Residential places, CM Industrial Club, -Beach Bar, -Pool & -Chillout Lounge (shops, shop, rent, club, dance, music, beach, house, trance, techno, slx, terminal, pool, tiki)
Traffic: 4
Area: 3,088 m2
Location: shark marina 100, 115, 21 (Mature)