! City17 *OPEN * Finest quality scrap metal merchant
Description: post apocalypse post apocalyptic steampunk grunge urban neko accessories vehicles jetpack jet pack ear protectors head phones headphones clothes catsuit wool dress dresses onsen bath engine moving living wearing open industries open scarf urban industria
Traffic: 3
Area: 208 m2
Location: Harshap 28, 187, 62 (Mature)
Description: Keywords: cobra C-Tech titan industries DNA weapon gun bazooka army ejercito shoot smaw alliance navy merczateers operations dopestyle orion
Traffic: 32
Area: 4,096 m2
Location: Fantasy Land 2 174, 38, 22 (Mature)

* * * SORGO's Game Room -+*+- INSTANT PAYOUT ZYNGO
Description: Keywords: INSTANT PAYOUT ZYNGOS+zyngos instant payout machines+LOW SCORES start at 43888+win from 300L$ to 100.000L$+Weekly Contest Board+camp master - 5L$/30minuts+Have Fun :)
Traffic: 15,015
Area: 4,096 m2
Location: Sorgo City 96, 159, 701 (Mature)

* FOG MACHINE FOG MACHINES SMOKE MACHINE
Description: Fog Machine Fog Machines Smoke Machine
Traffic: 16
Area: 512 m2
Location: Mirrordeep 7, 22, 128 (Mature)
Description:The home of Second Lif's most difficult and elaborate maze, can you complete it and collect the reward? Reward changes weekly, Information is given at the entrance.
Traffic: 4
Area: 4,096 m2
Location: Saharon 223, 19, 42 (Mature)

Double Happiness Manufacturing
Description: Não existe
Traffic: 2
Area: 10,400 m2
Location: Eyebeam Island 156, 26, 2 (PG)
Description: Akeyo Ambush Atomic Kitty AVZ Bounce Catnip Digital Eyes Ducknipple Dutch Touch END FORM Garden of Ku Hybrid MnM Design Nocturnal Threads OMFG Pretty N Punk Primitive Design Rfyre Sn@tch The Kitty Box Worldwide Industries Y7 Zona Cero
Traffic: 11
Area: 144 m2
Location: Zafrira 106, 66, 0 (Mature)

InDuStRiAl VoODoO-Industrial-Cyber-Harajuku-Neko-Trash!!!! Tech
Description: InDuStRiAl VoOdOo Shopping mall -Home of Dumpster Dive-Bio-Lab Industries-Panda Express-and the Industrial Voodoo Lounge!!!! Opening soon looking for new and upcoming merchants shit you dont see everywere from cool designers!!! Industrial
Traffic: 204
Area: 65,536 m2
Location: Towaru 132, 135, 23 (Mature)
Description: Cyberpunk industrial clothing! Neko, Cyberpunk, goth, tribal, sexy, women's clothes
Traffic: 117
Area: 512 m2
Location: Mew 135, 136, 751 (Mature)
Description: URBAN GRUNGE NEKO HOUSES Old Factories, brick and wood houses, distressed and slummy Neko stuff -- crate furniture, street lamps, old posters, retro signs
Traffic: 26
Area: 7,792 m2
Location: Hogadon 61, 63, 99 (Mature)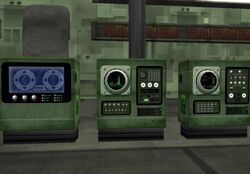 Description: mech, robots, avatars, toys, weapons, vehicles - we got it all!
Traffic: 75
Area: 1,392 m2
Location: Hoodoo 244, 180, 104 (Mature)

None of the Above - Town Square
Description:Electric Janes / Tousled / Torrid / Pushbutton Industries / AKEYO / Moral Grounds Coffee Shop Moviehouse Observatory Movies Movie Theatre Movie Theater Trivia Hair AO Animation poses Downtown hair freebies prefab chucks sneakers hats
Traffic: 963
Area: 25,936 m2
Location: Downtown 127, 133, 23 (Mature)

0~~JeXtone ~~ Particle Whore ~~0
Description: Welcome to JeXTone industries! This is the place to find EasyTexture, EasyRez, and other JeXTone products! Coming soon: the entire Particle Whore line of effects!
Traffic: 1
Area: 384 m2
Location: Yass 12, 224, 0 (Mature)
Description: Tousled, Pushbutton Industries, Electric Jane's, Tuli, Chroma, Whimsical Creations & Dark Mouse, Earthstones, Smersh, WigWamBam, Skanks R us, Pixel Dolls
Traffic: 6
Area: 576 m2
Location: Bricolage 173, 96, 21 (Mature)
Description: The best vehicles in SL. Home of the largest moving submarine in SL, the Seawolf Class Nuclear Submarine. Seawolf Class, Red October, British Astute Class and Soviet Akula & Typhoon Class Submarines. NSC Coast Guard Cutter the Largest Mov
Traffic: 251
Area: 1,216 m2
Location: Mounford 79, 185, 61 (PG)
Saskian Design - Bleeding Hearts Industries
Description: This is my little place where I have some things I make. It is a lovely spot, quiet and pretty. Feel free to check it out, you can chill here if you like.
Traffic: 37
Area: 512 m2
Location: Chilispoon 120, 16, 0 (Mature)

Seburo Heavy Industries Shop and Firing Range/ Seburo PD
Description: Weapons by Francis Chung and Neil Protagonist - Saedaku Tactical Folder Knife and FlameBringer flamethrower - Compact-eXploder
Traffic: 11
Area: 1,232 m2
Location: Chartreuse 12, 17, 30 (Mature)
sensory's Industries - sHi- Main Store
Description: Cybernetics,Cyberpunk,Light saber,FCRS,Star Wars Avatar Ewok, R2D2,Jawa,Clone trooper,Imperial guard,Meditative cushions,Cyborg,Droid,Mecca Spine,Cybernetic Hand,Cyber,power droid,super battle droid,Technology, Futuristic vehicles,chair,...
Traffic: 110
Area: 1,536 m2
Location: Tawa 34, 211, 563 (PG)
Description: Star Trek Industries! Scifi Stuff, Custom Builds, Startrek, & More! If you need it, Come to Us! Novatech, Sailor V Creations, Exosius Custom Creations, Valkyrie Systems, star trek, ds9, DS9, VOY, Alert, alert, sounds, avatars
Traffic: 189
Area: 1,024 m2
Location: Liberty Central S 112, 192, 51 (Mature)
Description: Home of Titan Industries. Guns, Warhammer, Warhammer 40K, Weapons, Military, Warhammer 40000, Star Wars, M468?
Traffic: 441
Area: 6,080 m2
Location: Ratin 180, 163, 47 (Mature)
Ad blocker interference detected!
Wikia is a free-to-use site that makes money from advertising. We have a modified experience for viewers using ad blockers

Wikia is not accessible if you've made further modifications. Remove the custom ad blocker rule(s) and the page will load as expected.