[ENVY] Commercial Shops Clothes Skins Prefabs Furniture SLX
Description: DMC JGD SF Designs 77 Degrees Accessory Arsenal Texture Warehouse Genius Target World Envy Boutique Earth & Sky Designs A&D Italian Design Clifford`s Closet TxBornVaNow BOOM Ashton Industries BrickWerkz Beats by Dice Beattie BLUSH SkyLabs
Traffic: 469
Area: 29,152 m2
Location: Envy 128, 130, 26 (Mature)
Description: Incorporated
Traffic: 21
Area: 1,536 m2
Location: woiler 16, 96, 221 (Mature)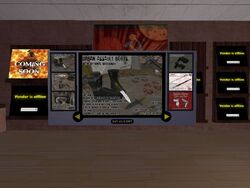 Antebellum Industries - Weapons, Accessories and Clothing
Description: Weapons, accessories and more. Post-apoc, modern, grunge, military and stylized violence for the masses. We now have clothing too! All melee and firearms are RP friendly and tested with all popular meters.
Traffic: 55
Area: 1,152 m2
Location: Triangulum 144, 49, 27 (Mature)

Asylum Shop by Mutation Industries
Description: Need something crazy? you can find it here.
Traffic: 177
Area: 1,568 m2
Location: Ryder Asylum 241, 28, 24 (Mature)
Description: Akeyo Ambush Atomic Kitty AVZ Bounce Catnip Digital Eyes Ducknipple Dutch Touch END FORM Garden of Ku Hybrid MnM Design Nocturnal Threads OMFG Pretty N Punk Primitive Design Rfyre Sn@tch The Kitty Box Worldwide Industries Y7 Zona Cero
Traffic: 7
Area: 464 m2
Location: Zafrira 184, 132, 0 (Mature)
Description: Victorian Clothing-Clocks-Military Uniforms- SkyBox Relaxation Chamber- Low Prim Piano w/music- Vintage Clothing- Vintage Boots-Sculptie Low Prim Furniture
Traffic: 46
Area: 1,904 m2
Location: Caledon Tamrannoch 114, 203, 23 (Mature)
Description: Tousled, Pushbutton Industries, Electric Jane's, Tuli, Chroma, Dark Mouse Accessories, Earthstones, AKEYO, Smersh, WigWamBam, Skanks R Us, Pixel Dolls, Ducknipple, Marlys, Bloody Hell, Pig, A.D Studios, Designina, Whitfield Gallery, Young
Traffic: 193
Area: 39,936 m2
Location: Bricolage 128, 128, 30 (Mature)
Description: Testflight, firing range, aircraft, speedbike, weapons, guns, freebies. Kilara's armament, All Worlds Weapons, Aubretec, Dictator shop, Sf-LAbs, XIR ltd, TALA's, Delta Project and LoLSBS affiliate.
Traffic: 60
Area: 2,560 m2
Location: Kryophelis 104, 245, 301 (Mature)

CHIPARUS - Showroom & Demo Island
Description: trashed grunge urban industrial prefabs cars textures furniture road blockers road textures trafficlights streetlights lamp rotten couch graffiti city bomber old factory.
Traffic: 97
Area: 65,536 m2
Location: Ten Thousand Souls 201, 133, 31 (Mature)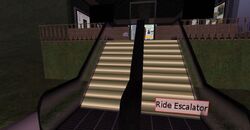 GCS Enterprises Annex Store [Our First Land]
Description: Escalator building commercial industrial residential supplies primitizer tshirts shoes clothing avatar accessories posters dresses shirts
Traffic: 13
Area: 512 m2
Location: Nolidae 227, 217, 133 (Mature)
Grunge Punk Industrial Clothing !!!Tribe Wear!!! Neko Goth
Description: alternative clothing cyberpunk dirty jeans urban style sneakers clubwear trendy tats punk goth steampunk mens boots Emo neko belts streetwear urban style modern chain boots industrial grunge belt accessory neko tattoo mens shoes dark ret
Traffic: 194
Area: 65,536 m2
Location: Mako 126, 79, 301 (Mature)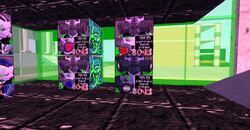 Description: Industrial Terror Mall, Cyber, Accessories, ebm, Collars, Gothic, Boots, GasMask, Pain, Tattoo, Gas Mask, Goggles, Metal, Spike, Gothic Lolita,CandyAppleTree, Goth, Cyberwear, Candy Apple Tree, Victorian Wonderland, Tea Party, Elegant, A
Traffic: 89
Area: 6,144 m2
Location: Liberty Central NW 208, 146, 51 (Mature)
Description: Jewelry by -[3D]- not your traditional jewelry - All Prim hand made Necklaces Rings Bracelets Cross Necklaces Chokers Earrings Rings Wedding Rings and Piercings.Punk Industrial Grunge Neko Style Jewelery with bling on/off.
Traffic: 1
Area: 1,024 m2
Location: Bay City - Oldtown 211, 114, 27 (Mature)
Description:Industrial darkwave gothic and rock clothes for men and women.
Traffic: 140
Area: 2,048 m2
Location: Malyshkin 128, 22, 58 (Mature)
Sculpted Gears, Cogs, and Sprockets!
Description: Undoubtedly the finest cogs in SL. A must-have for steampunks, industrial, clock makers, and mechanical misfits.
Traffic: 3
Area: 16 m2
Location: Sculptomancy 140, 243, 47 (PG)

Not Topic ~~~ Bungalow Market ~ Female skin photoshop template
Description: Not Topic,alternative,hardcore,rock music,related apparel and accessories. Music shirts,body piercings,labret,bellyring,rave,club,street,lounge,goth,Slipknot,Korn, Rage Against the Machine,Limp Bizkit,punk,industrial,techno,emo,hardcore, F
Traffic: 27
Area: 560 m2
Location: Yass 112, 198, 302 (Mature)
Description: Origin Professional Textures Now in Powder Mill! Textures, Industrial, Gothic, Seamless, Urban, Realistic, Concrete, Cement, Metal, Brick,Stone, original, tiled, Roofing, stucco, rust, road, wall, prefab, pre-fab, city, house,punk,door,
Traffic: 553
Area: 12,288 m2
Location: Gwen 105, 207, 337 (Mature)

Paradox & Alpha Mainstore  ::. Cyber Bunker [ Spaceport Mall ]
Description: Cyber punk , Clothes , boots , cyborg , cyberpunk , mech , robot , industrial , hitech , armor, New stuff added all the time , Infamous Designs , paradox , Hair, hairstyle, Tiff, Alpha
Traffic: 76
Area: 256 m2
Location: oralune 176, 124, 0 (PG)

Origin Textures on the Mainland
Description: Artists' community with club and picture/photo gallery inspired to Jules Verne, Benoit Sokal, steampunk and cyberpunk. In the club you can listen to industrial, electronic, gothic, rock music. Textures, Tattoo, Oufits, Hats, Furniture
Traffic: 160
Area: 5,248 m2
Location: Powder Mill 37, 119, 63 (Mature)

WindMeUp Scripted Clockworks: Avatar and Doll Keys
Description: WindMeUp offers the most highly scripted keys in SL. Want a new function? Just ask. Demo in store: Permissions, falling gears, roleplay and more! 400 linden. Wind Me Up! key doll clockwork cosplay steampunk gear toy anime mechanical spring shopping
Traffic: 12
Area: 4,096 m2
Location: Sukhareva 34, 217, 504 (Mature)
Ad blocker interference detected!
Wikia is a free-to-use site that makes money from advertising. We have a modified experience for viewers using ad blockers

Wikia is not accessible if you've made further modifications. Remove the custom ad blocker rule(s) and the page will load as expected.