Description: Zero-Tolerance, Ragnarok, Taggers Delight, Trasher, Deformer, Orbiter, Havok4, Scripts, Weapons, Guns, Gadgets
Traffic: 198
Area: 4,080 m2
Location: Dolphins Archipel 42, 92, 24 (Mature)
!!!ELECTRO VIOLENCE!!! Cyberpunk Roleplay Combat Zone
Description: Cyber Cyberpunk Combat Roleplay Sci-Fi Steampunk Weapon Melee Guns sword Blades DCS2 CCS Gadget Neko Latex Bondage BDSM HENTAI Manga Cybergoth Black Ops Titan Industries Breach C-Tech EAC War Kill Nuke Damage Sentinel NPV force Minimal
Traffic: 6
Area: 3,488 m2
Location: LUV 56, 31, 447 (Mature)

(TP) Kitheres Industries @ Skin CIty
Description: High quality multi-faceted scifi/fantasy style mens and womens skins, cyborg bodies, eyes. Drow, elven, eyes, exotic, female, male, prim eyes, detailed, avatar, alien, science fiction, hand painted, jewel, colours, colors.
Traffic: 11
Area: 16 m2
Location: Skin City 110, 43, 563 (Mature)
~*AE Industries*~ Prefab Alley!
Description: More Prefabs and places to explore as well as plants, waterfalls, pools, grottos and lots more!
Traffic: 0
Area: 65,536 m2
Location: Nienna ArFeiniel 128, 127, 41 (Mature)
Dragon Keep - Store of awesome :D (No Bits)
Description: Zelda Dragon Video Game Pokemon Tiny Quad Anthro Monster Avatar Kirin Mutation Industries Angleroo Aventity Magican Productions Syn_Squeegee Things Dinosaur Nargus Robot Bebop KatFoo Productions Pixel Plushie RC
Traffic: 1,025
Area: 8,320 m2
Location: Ryder Haven 45, 166, 56 (Mature)
Description: Welcome to Dreamforge Industries. Carducci guns, Black Ops, The Brand new Cyclone HUD, The epic Punisher hud, The Havok Wreaker, famous smoothmove and the V-scan hud! An official Velocity outlet! Clothing, Sex beds guns tools utilities huds clothing.
Traffic: 77
Area: 59,216 m2
Location: Aria Island 69, 69, 21 (Mature)
Description:
Traffic: 0
Area: 1,536 m2
Location: Chong 237, 238, 52 (Mature)
I-Industries urban lofts and shops
Description: I-Industries urban prefab lofts and shops : new: Stables ghetto grunge industry brick steel concrete glass graffiti art gallery prefab houses galleries gothic castles shop stores medival castle low prims horse stable country stable riding
Traffic: 12
Area: 512 m2
Location: Chiaksan 180, 187, 78 (Mature)
Description: Beautiful stores in a beautiful location!
Traffic: 449
Area: 2,048 m2
Location: Angelic 134, 163, 24 (Mature)
Kitheres Industries - Scifi avatars, clothing, skins and more!
Description: Scifi avatars, scifi fantasy skins, clothing, roleplay, hair, accessories, belt, bag, boots, eyes, mutant, delvian, TV, Chiana, Farscape
Traffic: 901
Area: 1,536 m2
Location: Triangulum 212, 145, 26 (Mature)
Description: Linux Engineering, Systems Development and Administration Consulting Services.
Traffic: 1
Area: 384 m2
Location: Athabasca 177, 85, 72 (Mature)
MagoTek Industries - Iceland Branch
Description:
Traffic: 90
Area: 4,096 m2
Location: Iceland 223, 223, 23 (Mature)
Description: "Per Ardua Ad Astra" Air Force One, Boeing 747, Watcom Hecht, planes
Traffic: 0
Area: 2,496 m2
Location: Aracar 23, 54, 72 (PG)
Packaging & Converting Essentials - MetaPartners Estate
Description: Content and information for the graphical, printing, converting, packaging and related equipment industries
Traffic: 26
Area: 36,064 m2
Location: Beethoven 128, 128, 32 (Mature)
R.A.R.E BASH Village Urban Grunge Punk Neko Kitty Fashion Mall
Description: Hazard, Boho, Calypso Giano, Wooosh, Last Therapy, Tomcat, Akeyo, Rebel, Urban Industries Creation, Sindecade, SLCI, Milk Motion, Moloko, Doozie, Juju`s Closet, Acid & Mala Creations, Dirty Lynx, Oralune, Hybrid Productions, Paradox, League
Traffic: 1,040
Area: 65,536 m2
Location: Crystel Village 128, 128, 14 (Mature)
Snook Industries @ The Doctor Who Experience
Description: Doctor Who, Cardiff, Dalek, Time Lord, Gallifrey, Dr Who, SciFi, Tardis Sales,Snook, Roj Snook, Tardis
Traffic: 40
Area: 560 m2
Location: Katrina 198, 241, 27 (Mature)
Strigoiu Technology and Gadgets Store
Description: Union Micro, Hippo Technologies, HPC, Conover, Lava Inside, Temporal Industries, Triple Labs Security System, SR Business Tools, OS Labs, TIM Videos, Apez.find <> Radar Teleporter Rental Vendor Scanner Visitor Elevators Server Club Equipm
Traffic: 0
Area: 1,024 m2
Location: Strigoiu 6, 27, 51 (Mature)

Underwood Industries Inc ( skybox cyber gun bunker factory )
Description: The Wastelands is Second Lifes oldest and largest residential Post Apocalyptic community. If you enjoy your stay, why not live here?
Traffic: 274
Area: 35,840 m2
Location: Fort Stygian 192, 110, 70 (Mature)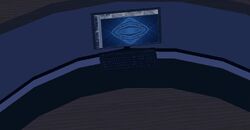 UNIVERSAL INDUSTRIES 3D/SL (TM) (DEMO SITE)
Description: Building Demo Site, Come visit for a selection of Condos/Skyscrapers/Towers.  ?
Traffic: 41
Area: 8,192 m2
Location: Endless Despair 82, 239, 32 (Mature)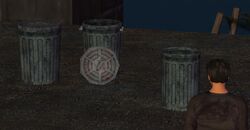 Vapor - Grunge, Cyberpunk, Neko, Urban Shopping, Mall
Description: Sn@tch,Retox,Eko,Worldwide Industries, Crazy Bitches, Naith Smit. Gestures WIngs Latex Shoes Clothes Pants Skirts Bikinis fishnets eyes men's clothes women's clothes DJ headphones boots jeans belts ripped jeans neko tails neko tank tops
Traffic: 290
Area: 2,048 m2
Location: Bloodlines 96, 201, 45 (Mature)
Ad blocker interference detected!
Wikia is a free-to-use site that makes money from advertising. We have a modified experience for viewers using ad blockers

Wikia is not accessible if you've made further modifications. Remove the custom ad blocker rule(s) and the page will load as expected.