Hammer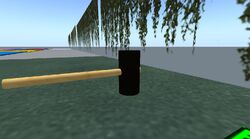 A general purpose hammer for all kinds of nails. A must in every home and vehicle.
---
Turbo Powered Pick up Truck
TP4000 is the ultimate solution for all terrain utilities. Fitted with a 4000 cc, 280 HP 6 cylinder engine and with Extra Grip TM wheels, it can carry upto 8 Tons of load in mountaneous terrains. It has undergone extensive testing and is designed by Aneesh Aristocrat at the research facilities of Prof. Enias Pessoa, and under his guidance.

Construction Pictures
The chassis was designed first to accomodate the jumbo 4000cc turbo diesel engine TDI4000.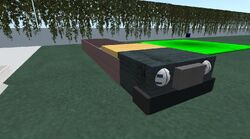 Next the body was designed to accomodate large load capacities.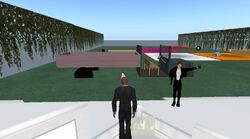 The full body is almost complete....Just the wheels need to be lifted to get the truck in proper position.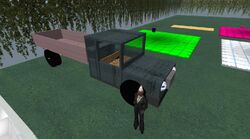 The Final TPI 4000
Ad blocker interference detected!
Wikia is a free-to-use site that makes money from advertising. We have a modified experience for viewers using ad blockers

Wikia is not accessible if you've made further modifications. Remove the custom ad blocker rule(s) and the page will load as expected.