Production Line
This assignment uses scripts to demonstrate an assembly line to manufacture a momento with a sword. The various steps for the production process are shown in the image below.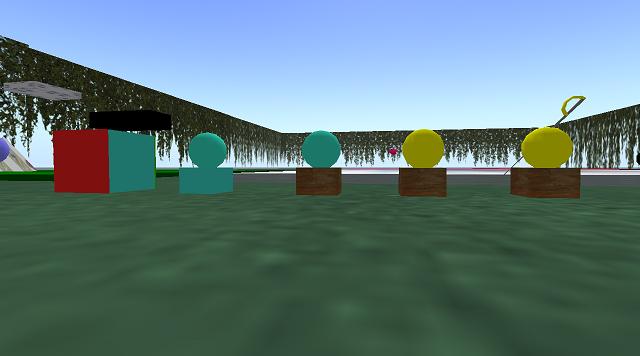 To impliment this script, each object has a subsequent object embedded inside it. At each stage of processing, each object rezes the subsequent object and deletes itself.
The production process is started by typing the command 'start production'.
It is stopped by the command 'stop production'.