Este trabalho tem como objectivo a construção de objectos em «Second Life», dando continuidade ao trabalho desenvolvido no «Lessons 02». Só que desta vez, os alunos terão de mostrar uma variedade em relação aos objectos a construir. Os objectos a serem construídos, dependem das escolhas dos mesmos, mas uma vez que se está perante um curso de Engenharia Industrial, é preferível que a escolha recaia sobre equipamentos de natureza industrial, como por exemplo máquinas, equipamentos utilizados em armazéns, etc...

Para este caso em concreto, optou-se pelos seguintes objectos:

- Caixa em madeira para armazenamento de pequenas peças;
- Estante em ferro(para armazenagem de barras de aço).

De seguida, apresentam-se algumas imagens da construção dos referidos objectos.
Objecto 1 - Caixa Madeira 
Figura 1.1 - Início construção caixa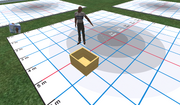 Figura 1.2 - Caixa_chão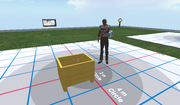 Figura 1.3 - Caixa Final
Objecto 2 - Estante Ferro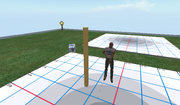 Figura 2.1 - Estante Início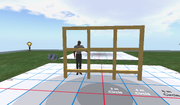 Figura 2.2 - Estante Vertical
Figura 2.3 - Estante Final
Ad blocker interference detected!
Wikia is a free-to-use site that makes money from advertising. We have a modified experience for viewers using ad blockers

Wikia is not accessible if you've made further modifications. Remove the custom ad blocker rule(s) and the page will load as expected.