No quarto trabalho prático, o objectivo será, dar continuidade á construção de peças de natureza industrial, em seguimento do que vem sido feito até esta fase. Como o objectivo final é dimensionar uma fábrica com os equipamentos necessários para a sua laboração, torna-se necessário definir o tipo de fábrica que se pretende e, consoante isto, construir as máquinas.

Para este caso, optou-se por uma fábrica de laminagem de aços a quente. Daí, a ideia de construir estantes de ferro para o armazenamento das barras de aço laminadas. Esta estante, pode servir também para armazenar varões, tubos ou ainda placas.Nos próximos trabalhos serão desenvolvidos mais peças, com vista à montagem da fábrica final.

Seguidamente apresentam-se algumas imagens da construção da referida peça. Para ver o modelo de estante seguido para este trabalho, faça clique no seguinte link:
Estante de Ferro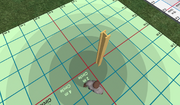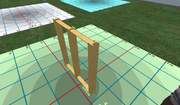 Figura 1 - Perfil em I (vertical).                                                    
Figura 2 - Estrutura vertical.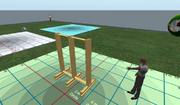 Figura 3 - Estrutura com base.

Figura 4 - Estante sem pintura.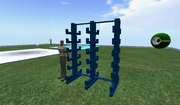 Figura 5 - Modelo estante final.
Ad blocker interference detected!
Wikia is a free-to-use site that makes money from advertising. We have a modified experience for viewers using ad blockers

Wikia is not accessible if you've made further modifications. Remove the custom ad blocker rule(s) and the page will load as expected.