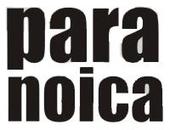 El proposito de este wiki es brindar a las bandas incluidas en Paranoica Distro un espacio con libre expresión de sus obras, tales como letras de canciones, opiniones acerca de la composición en cierta banda, divulgación de material artistico y demás cosas que tengan para aportar con lo que podriamos llamar una distribución y compromiso para bandas Colombianas, esto con el trabajo independiente de sus integrantes, todo a la manera D.I.Y.
Bandas
Enlaces Externos
---
ParanoicaDistro at Wikia
---
[
]
Welcome to the ParanoicaDistro mini wiki at Scratchpad!
You can use the box below to create new pages for this mini-wiki. Make sure you type [[Category:ParanoicaDistro]] on the page before you save it to make it part of the ParanoicaDistro wiki (preload can be enabled to automate this task, by clicking this link and saving that page. Afterwards, you may need to purge this page, if you still see this message).