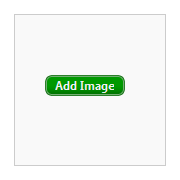 Paul Winchell
(born December 21, 1922 – died June 24, 2005) was an American ventriloquist, voice actor and comedian, whose career flourished in the 1950s and 1960s. From 1950-1954, he hosted The Paul Winchell Show, which also used two other titles during its prime time run on NBC, The Speidel Show and What's My Name? From 1965-1968, Winchell hosted the children's television series, Winchell-Mahoney Time.
Winchell, who had medical training, was also an inventor, becoming the first person to build and patent a mechanical artificial heart, implantable in the chest cavity (US Patent #3097366). He has been honored with a star on the Hollywood Walk of Fame for his work in television.
He voiced Tigger in The Many Adventures of Winnie the Pooh, Gargamel on The Smurfs, Dick Dastardly, Clyde, and Private Meekly on Wacky Races, Dick Dastardly and The General on Dastardly and Muttley, Clyde and Softy on The Perils of Penelope Pitstop, Sam-I-Am and Joey in Dr. Seuss on the Loose's adaptation of Green Eggs and Ham, Shun Gon on The Aristocats, Boomer the Woodpecker on The Fox and the Hound, The Fox on Garfield and Friends, and the Owl on various Tootsie Pop commercials.
Winchell died on June 24, 2005, of natural causes, at his home in Los Angeles California. He was 82 years old. Winchell was survived by his wife, daughter April, his other children, and three grandchildren. His remains were cremated and his ashes were scattered around his home property.
Ad blocker interference detected!
Wikia is a free-to-use site that makes money from advertising. We have a modified experience for viewers using ad blockers

Wikia is not accessible if you've made further modifications. Remove the custom ad blocker rule(s) and the page will load as expected.