Translation : Soldier from Mechelen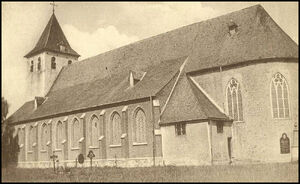 Pieter Jan (Petrus Joannes) Diddens werd geboren op 7 mei 1794 te Leest, bij Mechelen, en overleed er op 18 april 1863. Pieter Jan Diddens was soldaat in het leger van Napoleon Bonaparte.
Biografie
In 1812 was Pieter Jan Diddens een dagloner en kreeg hij, op zijn 18e verjaardag, een oproepbrief om ingelijfd te worden in de legers van Napoleon Bonaparte. Op dat ogenblik had Napoleon Bonaparte een heel groot leger nodig voor zijn ambities richting Rusland (sommige bronnen spreken van een half miljoen soldaten).
Waar daarvoor de minimumleeftijd van 20 jaar gold, was deze toentertijd verlaagd tot 18. Pieter Jan Diddens gaf gehoor aan dit bevel, bood zich bij de municipaliteit of het gemeentehuis van Leest bij burgemeester Jacques Somers aan en werd, in 1813, ingelijfd te Antwerpen.
Pieter Jan Diddens werd soldaat in het 82e regimentskorps Infanterie de Ligne. Dit korps had een bataljon in Duitsland en enkele korpsen in Spanje en Frankrijk (La Rochelle).
Pieter Jan Diddens behoorde tot de klas van 1814. Zijn regiment vatte een veldtocht aan, richting Rusland, doch kwam er echter nooit echt aan. De strijd in het Oosten, waaronder de inname van Moskou, was toen reeds zo goed als afgerond.
Tijdens de veldtocht waren er vele problemen gerezen : de voedsel-en watervoorzieningen werkten niet, soldaten plunderden de omgeving en door ziekte en desertie verloor Napoleon 135.000 soldaten. Een vijftal weken na de inname van Moskou vertrok het Franse leger opnieuw richting Frankrijk, doch werd zwaar gedecimeerd door de aanvallen van Kozakken. Dit leidde dat, toen Napoleon in Smolensk aankwam, hij nog maar 40.000 manschappen overhield.
Pieter Jan Diddens deserteerde en ving, samen met een wapenmakker uit Heffen, eigenhandig zijn terugtocht aan richting Leest. Pieter Jan Diddens had, in totaal, zes maanden gediend en bleef ondergedoken tot de definitieve val van Napoleon in 1815.
Pieter Jan Diddens trouwde Elisabeth Goossens, kreeg 11 kinderen en werd de voorvader van een groot nageslacht. Eén van zijn nazaten was Hendrik Diddens, die dichter was en tevens auteur van het woordenboek van het Mechels dialect. Voor de rest van zijn verdere leven bleef Pieter Jan Diddens landbouwer in Leest, waar hij – omwille van zijn avonturen – populair bleef.
Hendrik Diddens schreef het verhaal van zijn betovergrootvader onder de titel "Deserteur onder Napoleon" (1974).
Ad blocker interference detected!
Wikia is a free-to-use site that makes money from advertising. We have a modified experience for viewers using ad blockers

Wikia is not accessible if you've made further modifications. Remove the custom ad blocker rule(s) and the page will load as expected.