Przetrwali – to natomiast jest ugrupowanie które pod swymi skrzydłami zrzesza na równym poziomie ludzi , ghuli i supermutantow. Co ich wiąże ? Wspólny cel zlikwidowania objawów rasizmu w ogarniającym ich świecie. Nienawidzą każdej z trzech rasistowskich gildii, ale nie ich członków co mentalności i ograniczenia. Przetrwali to grupa ludzi którzy zrozumieli ze woja była tylko małym elementem że życie trwa dalej , są oni pogodzeni z losem jakich ich spotkał, rozumieją ze w pewnej części każdy z nich jest człowiekiem ale ze i każdy z nich po części tez jest inny. Są to ludzie , gule i supermutanty którzy maja dość agresji i złych słów, obrywanie za nic i morderczych spojrzeń na ulicy. Ich symbolem jest trójkąt który noszą zawieszony na szyi an cienkiej niebieskiej tasiemce , symbolizuje on 3 nacje które są jednością , jeśli jedna z nich zniknie całość już nie będzie taka sama.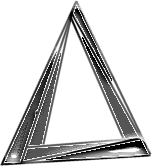 Ad blocker interference detected!
Wikia is a free-to-use site that makes money from advertising. We have a modified experience for viewers using ad blockers

Wikia is not accessible if you've made further modifications. Remove the custom ad blocker rule(s) and the page will load as expected.