Pseudo Patriarca Nod, o reverendísimo hijo de Sid, nacido de un repollo, fue engendrado por las fuerzas Celestes de los Escrotos, quienes gobernaron mientras pudieron.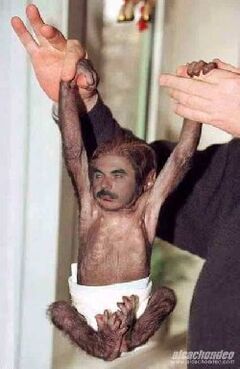 Al nacer Nod, contaba con sus primeros segundos de vida, luego fueron minutos y luego horas, pasaron los dias y tuvo su primer semana, pasaron tres mas y tuvo su primer mes, fue alli, en su primer mes de vida, que conocio a Eustaquia, su primer mujer, quien sin mucho preambulo le daria su primer hijo, luego de un mes de casados Eustaquia paría a Guadalajara (recordemos que para entonces Nod llevaba tan solo dos meses de vida). Luego de Guadalajara pasaron treinta y siete horas y le brotó Saviabruta de una axila que no se había lavado.
Con el correr del tiempo sitió Vix para intentar destronar a Filomena.
Vea (no es obligatorio)
Ad blocker interference detected!
Wikia is a free-to-use site that makes money from advertising. We have a modified experience for viewers using ad blockers

Wikia is not accessible if you've made further modifications. Remove the custom ad blocker rule(s) and the page will load as expected.