Main Page - Challenges - Editing Tutorial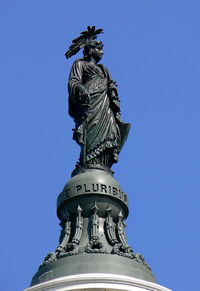 The Challenge...
ACCEPTING NEW MANDATES - After the Cedar Fire I believe the County of San Diego made many building code changes. Our neighbors were upset about them at the time of rebuilding because most of the changes increased construction cost thereby reducing how far finite insurance reimbursements would stretch. Additionally, many rebuilds replaced old houses that were not up to current seismic and energy standards. Interior fire sprinklers, special roof venting, more insulation, seismic tie-downs, florescent lighting, more fire resistant siding and roofing specifications, demanding energy profiles, window and roof specifications are just a few examples. Bottom line, if the homeowner was to get permits and final inspections approved they just had to comply and cope. The new mandates aggravated neighbors but didn't stop anyone from rebuilding. And, I don't hear about these issues from neighbors now that they are moved into new houses. So, there are some mandated improvements that can be accomplished immediately. Others could be established now as part of the Green Spec Package, but integrated into the main project stream over time.
IMPLEMENTING NEW MANDATES – After the Cedar Fire it appeared that the County had a hard time staffing up their planning department and field inspectors to handle the flood of new projects. Based on stories from home re-builders, training of new hires on the routine processes was inconsistent. This understandable difficulty was compounded by new procedures including codes for solar power that were unfamiliar even to veteran plan checkers and inspectors. Organizational change management is daunting even without the pressure of disaster recovery and rebuilding. On the other hand, there is nothing like a "burning platform" to motivate a well led organization to new levels of performance – that, however, takes vision, strategy and strong leadership.
Therefore…
CHOOSE NEW MANDATES – The "low hanging fruit" for improving all rebuilds would be first to adopt any progressive codes already in use by the County since the last fire (a local precedent) and then push those requirements further into the Green zone. Beyond that:
Add new Green mandates that don't effect construction cost but improve energy and material efficiency.
Use this opportunity to make improvements in the construction waste recycling process – perhaps as the downstream compliment to the fire-debris removal process.
In the standardized "Green Spec Packages" there is opportunity to go much further in establishing new codes or guidelines that may be welcomed by early adopters wanting to be more Green.
Green Spec Packages could be designed to LEED certification standards, which could then be translated into improving property value because of predictable lower lifetime house operation/ownership cost, and certificate allure.
Help the homebuilder find free money by actively promoting all local, state and federal rebate programs and grants on materials, appliances, and water capture/conservation and electricity conservation/generation.
ADOPT NEW MANDATES - If plan check and inspection personnel migrate from City to County or visa versa to fill post-fire manpower requirements, there is an opportunity for knowledge sharing and spreading best practices from one organization to another. Given the well defended bureaucracy in most planning departments, it would be unrealistic to assume that the new approaches could be absorbed across a whole system at once, especially when it is under siege with higher than normal project volume. So, it will be necessary to establish a beachhead among receptive building department personnel (also early adopters) where new approaches can be worked out. This can be accomplished by the formation of a "Green Brigade" within the City's planning and inspection force, staffed with folks who lean Green anyway and have some passion and knowledge of Green building approaches. These folks have been waiting for an opportunity. Passionate new staff could be hired into the "Green Brigade" as part of the necessary ramp up for the department to handle the crisis load. Hiring progressive Green thinkers reduces the need to convert, under pressure, defenders of the traditional codes, designs, materials, and processes.
Starting the "Green Brigade" for serving the spike in volume is one way to establish a toehold for a new organizational culture where Green is the norm. A Green Brigade could be established within 2008-2009 and institutionalized by 2010-2011 as forces for climate change mitigation and adaptation gain influence.
Cultivating support mechanisms and encouraging community for Green Brigade government employees to help one another and spread the Green "meme" across jurisdictions will be a necessary part of a regional culture shift. The Green Building Council, progressive builders and Green home product purveyors would also be part of this community.
Ad blocker interference detected!
Wikia is a free-to-use site that makes money from advertising. We have a modified experience for viewers using ad blockers

Wikia is not accessible if you've made further modifications. Remove the custom ad blocker rule(s) and the page will load as expected.