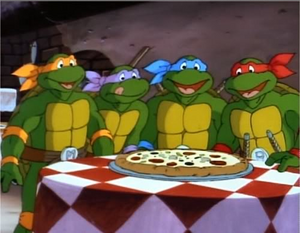 Raphael
is a character from
Teenage Mutant Ninja Turtles.
Counterparts
Counterparts (Mirage version)
E-123 Omega (Sonic the Hedgehog)
The Punisher (Marvel Knights)
Masaru Daimon (Digimon Savers)
Warpath (Transformers G1)
Lobo (DC)
Counterparts (Female version)
Gloria (Madagascar) (real hippos are very aggressive)
Gallery
Ad blocker interference detected!
Wikia is a free-to-use site that makes money from advertising. We have a modified experience for viewers using ad blockers

Wikia is not accessible if you've made further modifications. Remove the custom ad blocker rule(s) and the page will load as expected.