Atención:
Este artículo tiene humor, que solamente entiende Clasicopedia. Si no lo entiendes, pues lárgate. Capiche?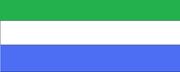 La República del Mundo
, a veces nombrado (República Democrática del Mundo), es un país democrático situado al norte de América del Norte y de Centro América, es un país llamado así por el cual así lo decidieron sus mas grandes fundadores, y ademas es un país experto en grandes riquezas y de todo lo demás, ademas se conoce que fue junto a la
República del Oriname
(país vecino, por supuesto) fueron la "
República del Gran Oriname
", que se disolvio en 1831.
Al oeste limita con Oriname, y al sur con la República de Maranhao.
Fundación
Nos trasladamos a 1795 donde los realistas toman la ciudad indigena llamada "Macasli" para renombrarla como Capitania del Mundo, despues en 1810 se inicio el grito de independencia por lo cual, los que se iban a liberar exigian el monto prepagado para los realistas para poder liberarse de ellos, la pregunta que se hacian en ese momento era "!O nos liberamos como pais independiente de la corona, O nos jodimos!", por lo cual esa frase fue utilizada en el campo de batalla durante largo tiempo hasta 1845.
Dictadura 1906-1989
Despues vino al poder un energumeno, llamado Jose Martinez Caballero que fue dictador del mundo hasta 1939, y pero en 1910 durante su dictadura impuso que al presidente del mundo lo llamaran "Lider del Mundo" despues se decreto que al pais en ese entonces lo nombraran "Republica Socialista del Mundo".
Pasaron muchos años hasta que en 1976 tras la renuncia del dictador Edgar de la Rosa, asumio el famoso y cruel dictador que el pais tuvo, Jose Maria Longanizo, quien mando hasta 1989 cuando le entrego el cargo al primer presidente democraticamente elegido por el sufragio popular Manuel Cudeiro
Disolucion de la Republica Socialista (1991)
Estaba de Presidente de la Republica Socialista, Martin Hernandez, con el que dirigio por momentos la dictadura comunista hasta que en diciembre del 1991, por la Operacion Aprieto que lideraron los democratas y opositores al regimen dictatorial comunistas, se disolvio la Republica Socialista del Mundo. Ya se habia acabado oficialmente el comunismo en el pais.
Actualidad 1991 - Presente
El primer presidente democraticamente elegido, Manuel Cudeiro, un luchador anticomunista y ferreo opositor al regimen comunista dictatorial, empezo a transformar democraticamente al pais, estabilizo la economia que habia dejado en la casi completa miseria a todo el pais, inauguro politicas de seguridad social, entre otros destacados logros de su gobierno. Cudeiro fue el primer presidente reelecto de la historia de la Republica del Mundo desde 1995 hasta el 2001, fecha en la que le entrego el cargo a su hijo menor Raul Cudeiro, y despues en el 2004 le entrego el cargo a su hermano mayor el Chino Cudeiro, quien salio victorioso en las elecciones presidenciales del 2004, hasta que el Chino Cudeiro le entrego la presidencia en el 2010 al presidente electo en ese momento Sr Gato.
En el 2014, el ex-vicepresidente Coop Puttomberger ganó las elecciones presidenciales frente a su rival Francisco Piedrahita del Partido de los Trabajadores. Asumió la presidencia el 6 de julio del 2014.
Politicas
La politica en el mundo es muy democratica, tanto asi que el mismo presidente de la republica trabaja las 24 horas del dia( aunque tenga que dormir) seguimos en eso, y las politicas son democraticas y tambien nosotros podemos expresarnos con la libertad de prensa.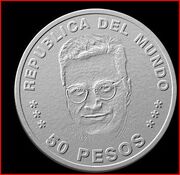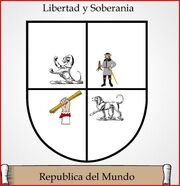 Estados y Capitales
La Republica del Mundo, esta constituida en 24 estados, a continuacion los estados y capitales:
Estado Sulbaran: Sulbaran
Estado Margote: Margarita
Estado Kaire: San Fernando de Kaire
Estado Magarebe: Nueva Guirria
Estado Sinzo: San Apure de Sinzo
Estado Termale: Puerto Sincelejo
Estado Since: Chinchurria
Estado Aguadero: Broconse
Que simboliza el escudo nacional?.
El Leon: Simboliza la valentia, libertad, honor y coraje que tuvieron los soldados de la independencia, por la independencia de nuestro pais.
El Caballo: Representa y simboliza la libertad y independencia del pais.
La mano con la hoja: Simboliza la autonomia de los derechos y que las leyes se cumplan.
Hombre con espada: Simboliza la heroica accion y vestimenta que usaron nuestros soldados en la independencia.
Vea mas de esto
Partidos Politicos de la Republica del Mundo
Republica Socialista del Mundo
Sistema de Inteligencia del Estado
Ad blocker interference detected!
Wikia is a free-to-use site that makes money from advertising. We have a modified experience for viewers using ad blockers

Wikia is not accessible if you've made further modifications. Remove the custom ad blocker rule(s) and the page will load as expected.