La Republica del Oriname, tambien conocido como Republica Soberana del Oriname, y Republica Soberana y provincia de Oriname, es un pais que se encuentra al lado de su vecino pais la Republica del Mundo, este pais tambien se enfrento al socialismo, marxismo, leninismo,stalinismo y longanismo, que afectaba a su ex-vecino, en ese entonces Republica Socialista del Mundo, pero como siempre es un pais democratico.
Grito de Independencia: 1813
Poco despues de la declaracion de independencia de Venezuela, ocurrida en 1811, dos años despues hacian la de Oriname, en ese momento llamado Provincia de Oriname, que declaro su independencia en 1808, dos años antes de la Independencia del pais suramericano, poco despues la independencia definitiva de Oriname, llego en 1815, donde ocurrio por excelencia, La Batalla de los Mil Soles, donde Oriname, se establecio despues como Republica Independiente, teniendo como Primer Presidente al ancestro el actual vice presidente de la republica del mundo Coop, como Roberto Crupsiano, como primer Presidente del Oriname.
Conflictos con la Union Socialista del Mundo
En 1985, La Republica del Oriname no acepto mas las burlas que le hacia Longanizo, asi que corto las relaciones diplomaticas con el antiguo y extinguido imperio mundialista, por lo cual siguieron asi, hasta 1991, cuando alguien duraba de Presidente Provisional de la Union Socialista, Martin Hernandez, pero Martin no confiaba en las ideas socialistas, y comunistas que le decia el Partido Comunista que hiciese, pero despues en 1991, le dijo al partido comunista que renunciaria a la presidencia, para que se independizara el pais, y el partido comunista, sin mas que hacer, ordeno la disolucion de la Union Socialista del Mundo, y despues los Orinamenses estaban contentos de la caida del imperio, ademas el pais se renombro a Republica del Mundo, con lo cual despues reanudaron las relaciones diplomaticas.
Homero Simpson
Homero Simpson, de la famosa serie Los Simpson, se posesiono como Presidente de la Republica del Oriname, por gobernar cinco años en el gobierno, no sabias que el Presidente del Oriname duraba cinco años en el poder, pues ya lo adivinaste, asi que Homero Simpson se juramento para el periodo 2006-2011, ademas los orinamenses confian en Homero, pues el los llevaria al camino de la "Revolucion Democratica", y con ayuda de su familia, de su perro,gato y todo lo demas cercano a el, llego al gobierno.

Sobre las relaciones con el Mundo, se llevo bien con el presidente Sr Gato, de lo cual afirmo que fue su amigo en la secundaria..
Division Politico-Territorial de la Republica del Oriname
La division politico-territorial de la Republica del Oriname, esta conformado con 26 departamentos, 1 distrito capital y varias islas, de las cuales son sus dependencias federales, a continuacion les traeremos los 26 departamentos de la Republica del Oriname, con su capital (las capitales van en dos puntos).
Departamento de Concordia: Valle Nuevo
Departamento del Pancracio: Choroni
Departamento de Nueva Provincia: Nueva Provincia
Departamento de Valleriestra: Puerto Navarro
Distrito Capital: Puerto Navarro
Departamento del Chorri: Aguarimbe
Departamento de Ricardo del Llano: Concordia
Departamento de Riberos: Riberos
Departamento de Borocondo: San Isidro del Navarro

entre muchos mas...
Presidente de la Provincia de Oriname
Victor Alorza de la Vega: (1810-1810): Mando hasta 1810, por que fue derrocado, cuando el grito de independencia.
NO LE DIREMOS MAS PORQUE ES UNA LISTA MUY LARGA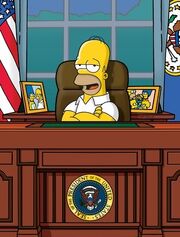 Ad blocker interference detected!
Wikia is a free-to-use site that makes money from advertising. We have a modified experience for viewers using ad blockers

Wikia is not accessible if you've made further modifications. Remove the custom ad blocker rule(s) and the page will load as expected.