Ad blocker interference detected!
Wikia is a free-to-use site that makes money from advertising. We have a modified experience for viewers using ad blockers

Wikia is not accessible if you've made further modifications. Remove the custom ad blocker rule(s) and the page will load as expected.
Team Project
Objective
Utilize the team's extensive and expert knowledge of Software Engineering Practices to design and develop an automated software system for the DOD's Guide to Risk Management.
Risk Management Process Modules
Risk Analysis
Risk Mitigation Planning
Risk Mitigation Plan Implementation
Risk Tracking
Graphics and other Resources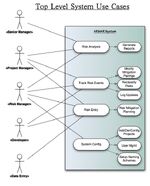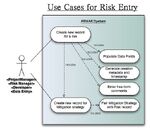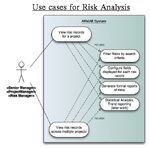 <updated 6Sep, 9:00am - GGehrke>