Ad blocker interference detected!
Wikia is a free-to-use site that makes money from advertising. We have a modified experience for viewers using ad blockers

Wikia is not accessible if you've made further modifications. Remove the custom ad blocker rule(s) and the page will load as expected.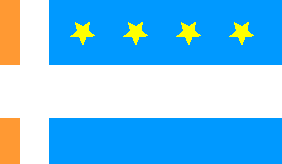 Saksjaowie is one of the many Nations from the NSC-continent. NSC stands for Nation Song Contest, which is based on the Eurovision Song Contest. The NSC is held on the forums of http://www.esctoday.com where they have their own sub-forum. Saksjaowie was founded by forummember: Misterb
More info about NSC: http://scratchpad.wikia.com/wiki/NSC
Geography
The capital city of Saksjaowie is Grynjowie. Other cities in Saksjaowie:
North: Hilvjus, Zwojioe.
Central: Chowiejo, Assej.
South: Sveri, Sakz, Nedejao, Magnijo.
The population of Saksjaowie are named: Tje Saksj, the official language is Saksjii and is from Germanic origins. Other languages that are spoken are English, Swedish and Spanish.
Neighbour countries of Saksjaowie:
North: Spila, Escotia.
East: Giggshood.
South: Medina, Venera.
West: Maccha-Brugia.
STV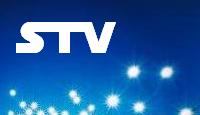 STV (Saksjaowien TeleVision) is the public broadcaster of Saksjaowie. NSC5 was the first show that's been aired live on STV.
Saksjaowie @ NSC

| Edition | Song | Performer | Final Rank |
| --- | --- | --- | --- |
| NSC 3 | L.M.L. | Via Gra | 14th - 44 Points |
| NSC 4 | Come to me | Koop | 19th - 35 Points |
| NSC 5 | Dicen por la calle | La Brujha | 6th - 69 Points |
| NSC 6 | Precious | Yuna Ito | 6th - 112 Points |
| NSC 7 | Yay Sehr Eiono | Nancy Ajram | 22nd - 55 Points |
| NSC 8 | Potential Break Up Song | Aly & AJ | 9th - 98 Points |
| NSC 9 | Cariyeler ve Geceler | Can Atilla | 24th - 41 Points |
| NSC 10 |  ?? |  ?? | Semi |
Statistics
Points awarded
Adamsburg: 30
Arjastan: 29
Gabriel: 27
Escotia: 25
Xorientia: 23
Tomstria: 22
Maccha-Brugia: 19
Phinechendza: 18
Salona: 18
Venera: 14
Giggshood: 13
Lolee: 12
Ugaly: 12
United States of Carmen: 12
Manoma: 12
Sunland: 11
Begonia: 11
Mountbatten Island: 10
Bokia: 10
Medina: 9
Spila: 8
Romeria: 8
Andromeda: 7
Noizeland: 6
Maccha-Bently: 6
Rotterdamus: 6
LetohOikot: 5p
Reym-L-Dneurb: 4
Lost Isle: 4
Instir: 4
Astoria: 3
Hibernia: 2
Manotto: 2
Hibernia: 1
Alinta: 1
Calypso: 1
Last Update: 10-August-07
Points recieved
Reym-L-Dneurb: 27
Escotia: 26
Xorientia: 26
Giggshood: 24
Maccha-Brugia: 23
Hibernia: 22
Adamsburg: 22
Astoria: 21
Arjastan: 18
Rotterdamus: 18
Bokia: 16
Yaponesia: 15
Noizeland: 14
Begonia: 12
Shamitri: 12
Mountbatten Island: 12
Ugaly: 12
Maccha-Bently: 11
Gabriel: 10
Tomstria: 10
United States of Carmen: 9
Galataland: 8
Effiland: 8
Alinta: 8
Lost Isle: 7
Phinechendza: 6
Romeria: 6
Andromeda: 5
Belvist: 5
Sunland: 5
Manotto: 3
Altharia: 3
Comino: 3
Instir: 3
Venera: 2
St. Joe & Southgulfia: 2
Blondania: 1
Mooseland: 1
Last Update: 10-August-07