back to NextG Handsets
---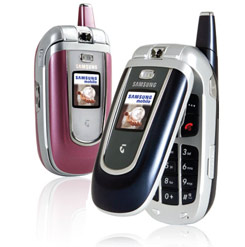 Specifications
RRP $528
3GSM (UMTS) Frequency Bands 850 / 1900
2GSM Frequency Bands 850/ 900/ 1800/ 1900
Weight (grams) 114
Standby time (up to) 356 ~ 369 hrs
Talk time (up to) 154 ~ 262 mins
Dual Display Yes - Main Display 1.9", 262K TFT LCD Screen
Speaker Phone Yes
Camera Single / Swivel (1.3 Mega pixel)
Video Calling Key Dedicated
Video Recording Yes
MMS Picture / Video
Applications Mobile TV, Music,
Bluetooth Yes
HSDPA 1.8 Mbps
My Place Dedicated Key Arrow up
Colours Pink / Blue
Stereo MP3 Player
MicroSD
Links
Comments
"I have a A701 (soon to be replaced with a Motorola) and a mate has a A501 and although they often show the same number of bars the 501 does appear to "hold on" to its signal better particularly in marginal areas. He was able to make a call standing next me when I tried to dial it showed no service and couldn't make a call." [1]
Ad blocker interference detected!
Wikia is a free-to-use site that makes money from advertising. We have a modified experience for viewers using ad blockers

Wikia is not accessible if you've made further modifications. Remove the custom ad blocker rule(s) and the page will load as expected.