A
Mob Racing
Episode that takes place in South America.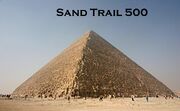 Story
The Mob races in South America.
Goofs
Percy is wearing Thomas' Tired when He and Duck get hot.
The Title Card Shows A Place that's not from South America.
Trivia
This is based Sheik to Sheik 500.
Winners
48 - Jimmie Johnson
2. 24 - Jeff Gordon
3. 88 - Dale Earnhardt Jr.
Gallery
Ad blocker interference detected!
Wikia is a free-to-use site that makes money from advertising. We have a modified experience for viewers using ad blockers

Wikia is not accessible if you've made further modifications. Remove the custom ad blocker rule(s) and the page will load as expected.