For other uses of "Scooter" from
The Muppets
, see
Scooter (disambiguation)
.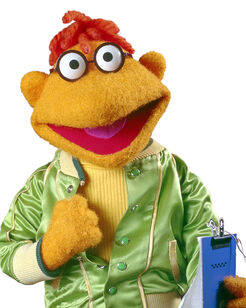 Scooter
is a character from
The Muppet Show
. He was originally voiced by
Richard Hunt
, then later by
Brian Henson
, and currently by
David Rudman
.
Counterparts
Chalky Studebaker (Doug)
Mr. Potato Head (Toy Story)
Lester Krinklesac (The Cleveland Show)
Vince LeSalle (Recess)
Kyle Broflovski (South Park)
Gallery
Ad blocker interference detected!
Wikia is a free-to-use site that makes money from advertising. We have a modified experience for viewers using ad blockers

Wikia is not accessible if you've made further modifications. Remove the custom ad blocker rule(s) and the page will load as expected.