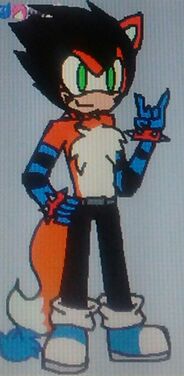 Sharpy Fox Bond
is Other of the Main Protagonists from
Claude & Cia's World
Bio
Gender: Male
Species: Fox
Alignment: Good
Clothes: Blue Striped Gloves, Black Trousers, Blue Shoes
Skin Color: Vermillion
Likes:
Dislikes:
Age: 25
Friends: Claude, Cia, Smithy, Layla, Samanta, Marta, Graig, Dozzy, Arthur, Stubborn
Enemies: Merlock, Dr. Clodous, Somber,
Counterparts
Gallery
Ad blocker interference detected!
Wikia is a free-to-use site that makes money from advertising. We have a modified experience for viewers using ad blockers

Wikia is not accessible if you've made further modifications. Remove the custom ad blocker rule(s) and the page will load as expected.