Sheeva is an character from Mortal Kombat 3.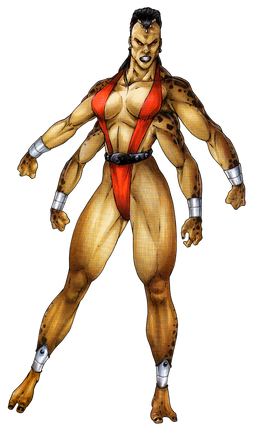 Counterpart
Daisy or Elizabeth (Thomas the Tank Engine and Friends)
Carla (Theodore Tugboat)
Rouge the Bat, Rosy the Rascal, or Blaze the Cat (Sonic the Hedgehog)
Vickie (Shining Time Station)
Rita Repulsa (Mighty Morphin Power Rangers)
Shelly Marsh (South Park)
Ad blocker interference detected!
Wikia is a free-to-use site that makes money from advertising. We have a modified experience for viewers using ad blockers

Wikia is not accessible if you've made further modifications. Remove the custom ad blocker rule(s) and the page will load as expected.