Ad blocker interference detected!
Wikia is a free-to-use site that makes money from advertising. We have a modified experience for viewers using ad blockers

Wikia is not accessible if you've made further modifications. Remove the custom ad blocker rule(s) and the page will load as expected.
Shikamaru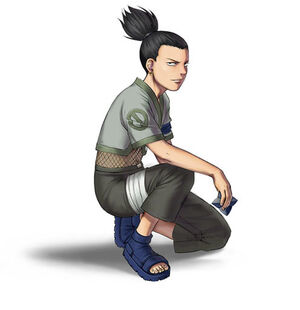 Shikamaru Nara por Masashi Kishimoto
| | |
| --- | --- |
| Nome | Nara Shikamaru |
| - | 奈良シカマル |
Fisiologia

| | |
| --- | --- |
| Altura | 152cm |
| Peso | 42kg |
| Cabelos | Negros |
| Olhos | Negros |
Dados
Idade
part I: 12 - 13anos

part II: 15anos

Data de Nascimento
22 de Setembro
Sexo
Masculino
Nível
Chuunin
País de Origem
País do Fogo(Konoha)
Tipo Sanguíneo
AB
Registro Ninja
 ???
Ama...
Olhar as nuvens
Odeia...
Fazer coisas problemáticas
Primeira Aparição
Episódio 1:

"Uzumaki Naruto Chegando!"

Mangá 39:

"Desafiantes!!"

Dublador
JAP: Shotaro Morikubo

Nobutoshi Canna (a partir do episódio 141)

USA: Tom Gibis

BR: Wagner Fagundes
Shikamaru Nara (Japonês:奈良シカマル) é uma das personagens principais do anime e mangá japonês, Naruto e Naruto:Shippuden
Shikamaru: Shika significa cervo, veado e Maru é círculo, mas também muito usado para terminações de nomes masculinos. Seu nome é referente a combinação de cartas, Ino-Shika-Cho, que vence o jogo "Hanafuda".
Nara é referente ao Nara ko-en (Parque Nara), um famoso parque habitado por cervos, que seus chifres são usados em medicamentos. Nara também vem da Prefeitura Nara, fundada por budistas que escolheram o cervo como seu protetor. Nara também significa borbo, a planta referente a carta shika no "Hanafuda"
Falas Lembradas:
---
"Que problemático."
---
"Que inveja das nuvens, elas podem voar nos céus sem nada pra aborrecê-las..."
---
"Viva cada dia silenciosamente."
Familiares
Pai: Nara Shikaku
Mãe: Nara Yoshino
Avô: Desconhecido
Avó: Desconhecida
Irmãos: Não tem
Tios: Desconhecidos
Primos: Desconhecidos
Filhos: Não tem
Netos: Não tem
Personalidade
Cervos e Borboletas
História
Saga Original
Graduação
Exame Chuunin e Invasão de Konoha
Adeus Sasuke
Fillers
6ª Temporada
7ª Temporada
8ª Temporada
9ª Temporada
Shippuden
Técnicas
Técnica da Possessão de Sombras
Nome Original:

影真似の術

Nível: Técnica Secreta do Clã Nara - Suplementar - Curto a Médio Alcance (0-10 metros)
Primeira Aparição: "Formação Invencível! Ino-Shika-Cho!"
Informações:
Técnica de Estrangulamento de Sombras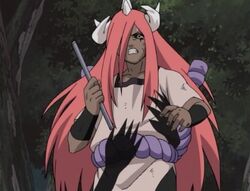 Nome Original:

影首縛りの術

Nível: Técnica Secreta do Clã Nara - Ofensiva - Curto a Médio Alcance (0-10 metros)
Primeira Aparição: "Falso! O Cara que Shikamaru Aposta para se Recuperar"
Informações:
Costura Sombria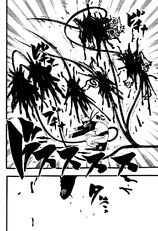 Nome Original:

影縫い

Nível: Desconhecido
Primeira Aparição: Shippuden
Informações:
Técnica de Possessão de Shuriken das Sombras
Nome Original:

影真手裏似の術

Nível: Desconhecido
Primeira Aparição: Shippuden
Informações:
Técnica de Invocação de Sombras
Nome Original:

影寄せの術

Nível: Desconhecido
Primeira Aparição: Shippuden
Informações:
---
Equipes
---
Equipe Shikamaru
---
---
---