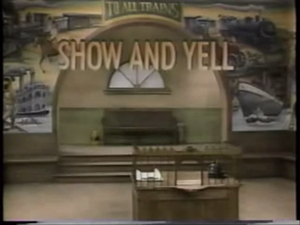 Matt and Tanya do a puppet show. It turns out to be a failure, but Harry, Stacy and Mr. Conductor teach them that they should always try their best and never give up.
CharactersEdit
Thomas StoriesEdit
Jukebox Band Song SegmentEdit
Cartoons and SongsEdit
Ad blocker interference detected!
Wikia is a free-to-use site that makes money from advertising. We have a modified experience for viewers using ad blockers

Wikia is not accessible if you've made further modifications. Remove the custom ad blocker rule(s) and the page will load as expected.