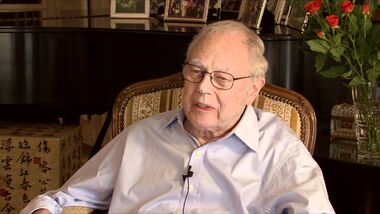 Sidney Norton Ramin
(born January 22, 1919) is an American Orchestrator, Arranger and Composer.
Personal life
The son of Ezra Ramin, a Window trimmer and Beatrice D. Samin, he was born in Boston, Massachusetts, on January 22, 1919. On January 9, 1949, he married Gloria Breit, a singer and model. They have one child, a son Ronald.
Awards
Ramin has won countless prossional awards throughout his career. He's one of the many people who have won a Tony, an Oscar, a Grammy and an Emmy Award.
Ad blocker interference detected!
Wikia is a free-to-use site that makes money from advertising. We have a modified experience for viewers using ad blockers

Wikia is not accessible if you've made further modifications. Remove the custom ad blocker rule(s) and the page will load as expected.