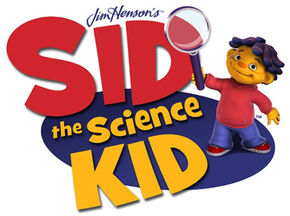 Sid the Science Kid is a half-hour PBS Kids series that debuted on September 1, 2008. The computer generated show is produced by Jim Henson Productions and then-PBS member KCET in Los Angeles, California using the Jim Henson Digital Puppetry Studio. The show is produced by motion capture which allows puppeteers to voice digitally animated characters in real time.
Parodies
Ad blocker interference detected!
Wikia is a free-to-use site that makes money from advertising. We have a modified experience for viewers using ad blockers

Wikia is not accessible if you've made further modifications. Remove the custom ad blocker rule(s) and the page will load as expected.